Starting any new job can be daunting. Yet meeting your manager and getting to grips with new duties remotely can make first-day nerves even more overwhelming.
Remote work means getting to know your new workplace from a distance, without an orientation day. This makes gauging company culture and team dynamics harder, so you may find it more difficult to settle in.
With the help of SEFE Marketing & Trading colleagues who joined us remotely last year, we'll show you how to start your new role on the right foot.
Prepare for a different kind of onboarding
Meeting colleagues and going for a team lunch is the familiar format for onboarding days. But sadly, the global pandemic has changed things.
Right now, many companies rely on a makeshift onboarding process, so reach out to them ahead of time. That way you know what to expect on your first day.
Get in touch with your recruiter, HR contact or new manager to ask how they're handling onboarding. It will show them you're proactive and gives you a chance to ask if there's anything you need to prepare.
What we said
The whole process was very seamless. I was kept up to date with what to expect for my first day, which was great – especially in these uncertain times" – Roseanna Davenport, HR Business Partner, SEFE Energy
"SEFE Marketing & Trading has been very responsive and quick to adapt to the current state of affairs. The onboarding process was very well managed, and I had no trouble joining the company!" – Esther Loo, Entity Controller SEFE Marketing & Trading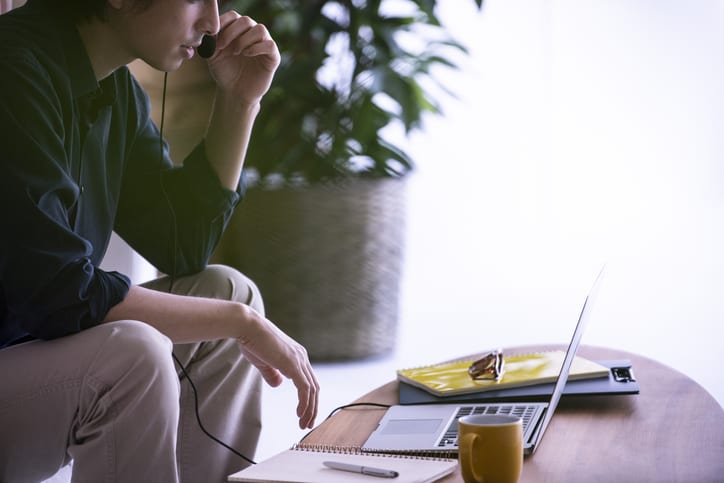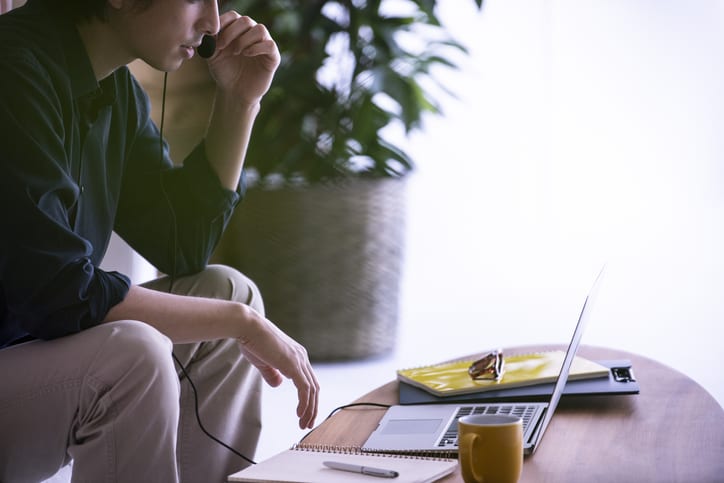 Talk to your manager on the first day
Keen to hit the ground running on your first day? Take the time to talk to your manager.
Ask about the projects you'll be working on, who you'll work with and the resources you need to carry out your duties. This makes a good first impression, demonstrates your initiative and shows you're ready for the challenge.
What we said
"On my first day, I was introduced to some people within my team (virtually!) and my manager walked me through my induction plan, which was very thorough. I felt very welcome and could see how much thought and planning had gone into this" – Roseanna
Find out how your team and colleagues prefer to communicate
Now that many of us are working remotely, strong communication is more important than ever. When you start your new job, identify the tools your team use to communicate and the ways they prefer to receive and share information.
If they use a project management tool like Trello, you might need to familiarise yourself with it. And when it comes to direct contact, do your colleagues favour email, video conferencing, instant messaging or phone calls?
The same approach should apply with your manager. For example, should you ask questions as you think of them? Or would they prefer them in a single batch at the end of the day?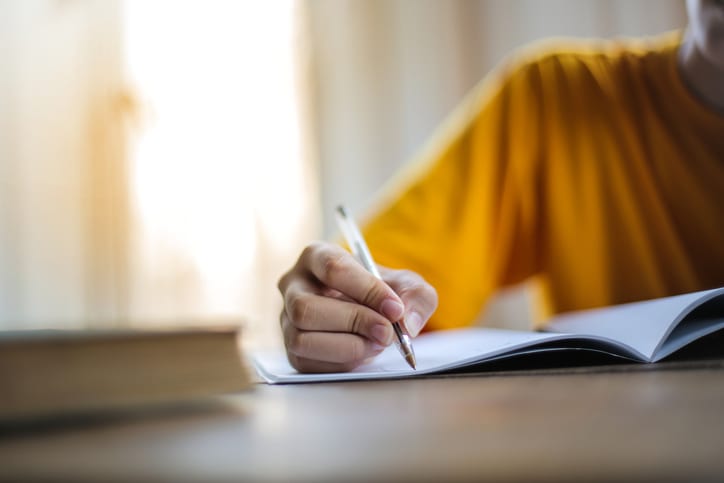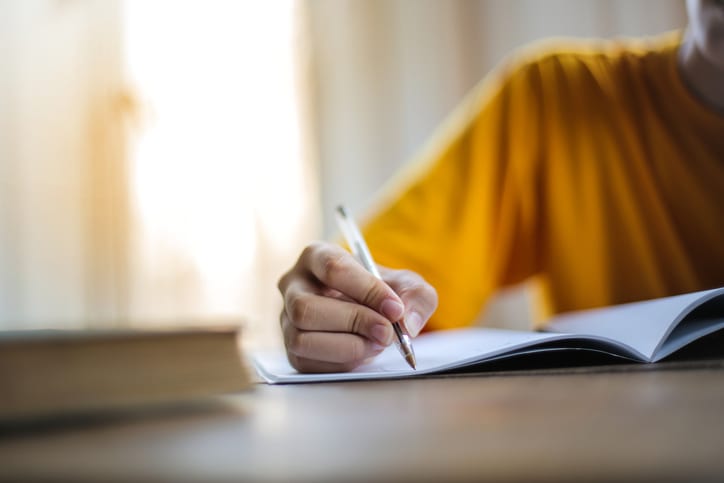 Be clear on short and long-term goals
To boost your chances of success, understanding what's expected in the first few months is crucial. Give yourself goals to achieve for your first 30 days, 90 days and within the first six months in the role.
Remember to align your goals with the expectations your manager set out on your first day. After 90 days, check in with them to get feedback on your progress.
Get to know your colleagues
Compared to getting to know your colleagues face to face, creating rapport remotely will take more effort.
Ask your manager to announce that you've joined the team and that you'd welcome video calls to get to know your colleagues. You could invite each of your team for a one-on-one virtual chat, which is a great opportunity to learn more about them.
How you approach virtual meetings matters too. Keep your video on, choose a professional background, optimise your lighting and pay attention to the discussion.
If you've clicked with someone on a call, reach out to them after the meeting is over. Finding those you bond with personally is just as important when working remotely.
What we said
"We've tried to have video calls whenever possible for scheduled formal discussions/meetings in place of physically meeting – it helps to build that personal touch you'd get from talking face to face" – Clover Chang, Product Controller SEFE Marketing & Trading  
"Each month the team arrange to have a meal together virtually. The sense of team spirit remains strong during this period " – Esther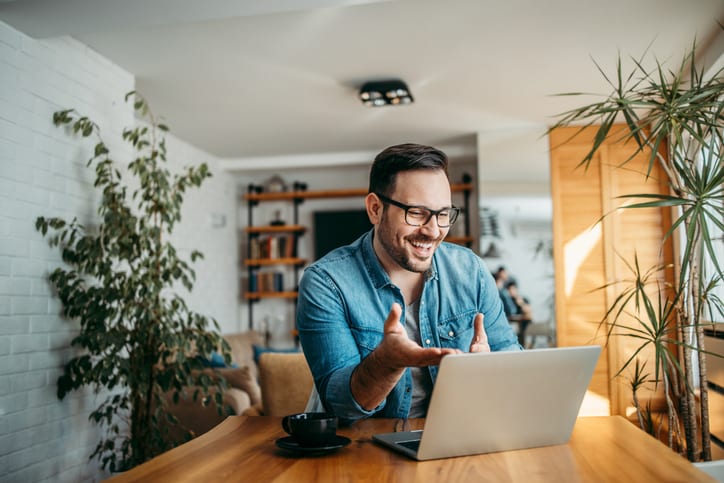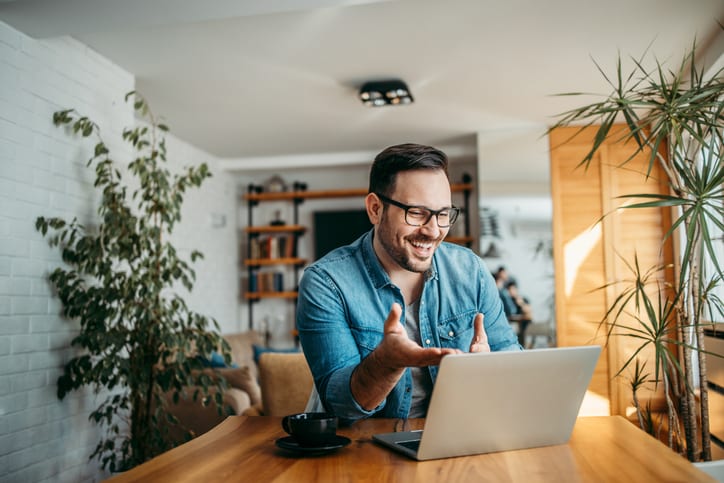 Get up to speed with the relevant technology
If your new role requires you to get to grips with certain tools and technology, try to familiarise yourself with them before you start. Unsure what you'll be using? Refer to the job description or ask your manager.
Likewise, you should find out the process for raising tech issues as soon as possible. Having this information at hand means you won't get caught out waiting for a solution.
Since video calls are the new normal, test out your computer's video and sound settings before you head online. Not only will this ease your nerves, but it shows everyone you're prepared and proactive.
A tip for video calls: whether you're talking or listening, look at the camera rather than yourself. This mimics eye contact and shows you're present in the meeting.
What we said
"The main difference from working at other companies was having all my equipment ready ahead of my start date. I even had a scheduled call with IT first thing on day one to talk me through my setup so I could work from home." – Roseanna
Adopt a neutral tone to begin with
Before you become familiar with your colleagues, keep the tone of your written communications neutral. Be mindful of how your manager, teammates and other employees talk to one another, using their correspondence as a guide.
The same goes for video or conference calls. Speak clearly in complete sentences, the way your colleagues would. One-word or non-committal responses give the wrong impression, which you want to avoid in the crucial early days of your role.
Don't be afraid to ask questions
As the saying goes, 'No question is ever a stupid question!' It's important you're on the right track from the get-go, and to make sure you avoid any misunderstanding, ask, clarify and confirm.
Your new manager or colleagues will be more than happy for you to ask as many questions as you need to, and this should eliminate any errors or confusion further down the line.
Click here for the latest news and features from SEFE Marketing & Trading or visit our homepage to find out about our latest career opportunities.
The views, opinions and positions expressed within this article are those of our third-party content providers alone and do not represent those of SEFE Marketing & Trading. The accuracy, completeness and validity of any statements made within this article are not guaranteed. SEFE Marketing & Trading accepts no liability for any errors, omissions or representations.