Nailing a presentation can be tough enough as it is, but now that many of us have been working from home for the past few months, conducting a client pitch or a company update in front of a laptop makes things even more difficult. By now, you'll know that communicating virtually isn't the same as doing it in person. And with technology and internet connections to consider, virtual presenting has several more factors to contend with when compared to the face-to-face presenting you may have been used to before the pandemic.
With that said, delivering remote presentations is far from impossible. It just requires a little more forward planning than usual and some transitioning into getting used to the new modes of communication that COVID-19 has forced us to become familiar with. To help out, we've come up with some tips and best practices that you can use before, during and after your presentation to make sure it goes as smoothly as possible.
Delivering an effective remote presentation in three steps…
Before the presentation
Creating visual presentation elements
As with any presentation, strong visuals and slides are key – perhaps even more so without the actual face-to-face contact you'd usually have. Whatever presentation software you use, slides that pack a visual punch are essential as remote audiences' attention has a tendency to wander when behind a screen.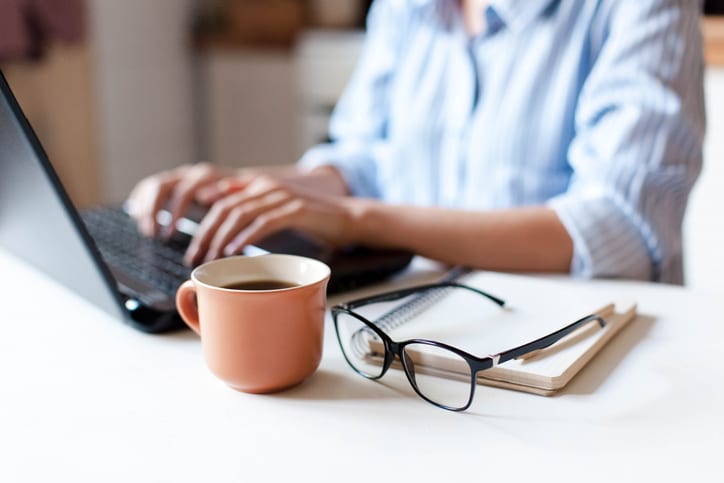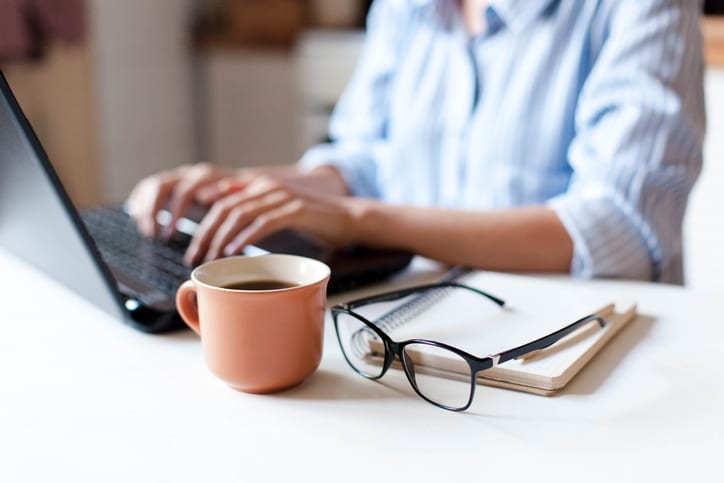 If you want to present your slides and still see your on-screen notes, you'll need two screens to do so. You can easily achieve this by connecting a laptop to an external monitor.
It's a good idea to get to grips with highlighting certain parts of your slides, which you may want to do ad-hoc while delivering your presentation. PowerPoint, for instance, has a pen icon that has various options to highlight the most salient parts of your slides on the go.
Scheduling your presentation
It's important to make sure your intended audience can actually attend your presentation. Scheduling has been knocked a little out of line with people working from home, but with the plethora of tools out there, ensuring everyone can attend isn't impossible.
Google Calendar and Microsoft Outlook Calendar, for instance, both have a built-in feature to find the best time for groups to meet up remotely. However, if you're spread out across countries and time zones, then Doodle and The World Clock have means of checking when people are available throughout the globe.
Setting up technical presentation elements
Ensuring everyone and everything stays connected is another remote presenting issue to contend with. Preparing the technical aspects in advance is essential when ensuring you don't run into any hurdles during your meetings.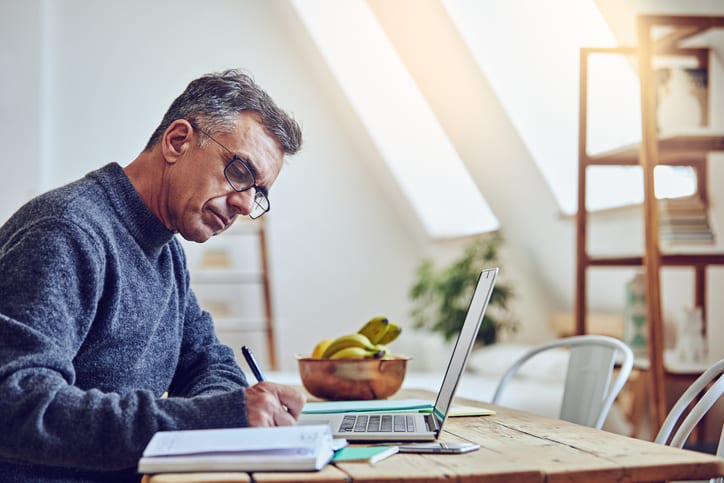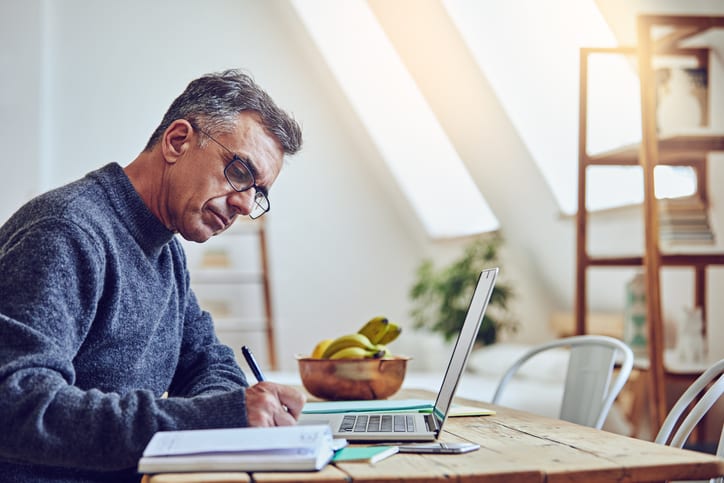 You may want to use a microphone or headphones for greater clarity with less background noise than your computer's in-built microphone, for instance. The Blue Yeti is a USB-powered microphone that's used the world over by podcasters and YouTubers, but even your phone's headphones will do the trick.
As for your laptop, make sure it's charged, plugged in and any notifications and pop-ups are turned off – the last thing you want is unwanted interference. Take the time to check that any files and software you need have been updated too. Likewise, shut down the windows and programs you aren't using, and let anyone in your household to stop streaming games and videos so you have the best possible internet connection. Unexpectedly disconnecting in the middle of a company update is never ideal.
Remember to do a test run the day before to make sure everything runs as smoothly as possible.
Getting your presentation environment ready
We all remember the infamous BBC interview that was interrupted when the interviewee's children made some cameo appearances. Save yourself some embarrassment and potentially going viral by preparing the ideal conditions for your presentation.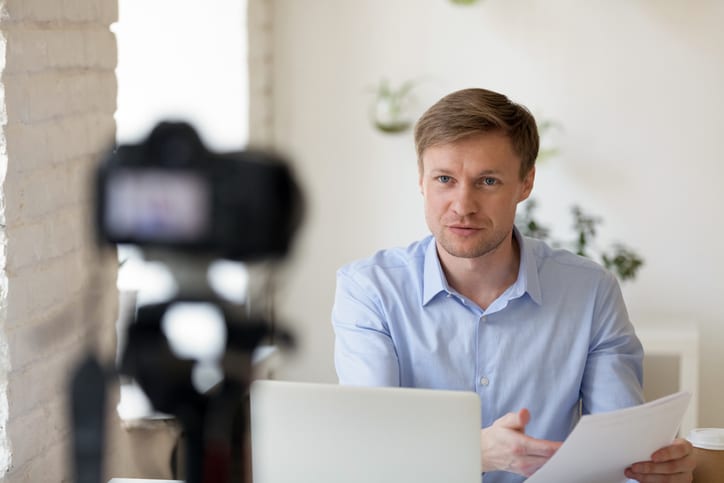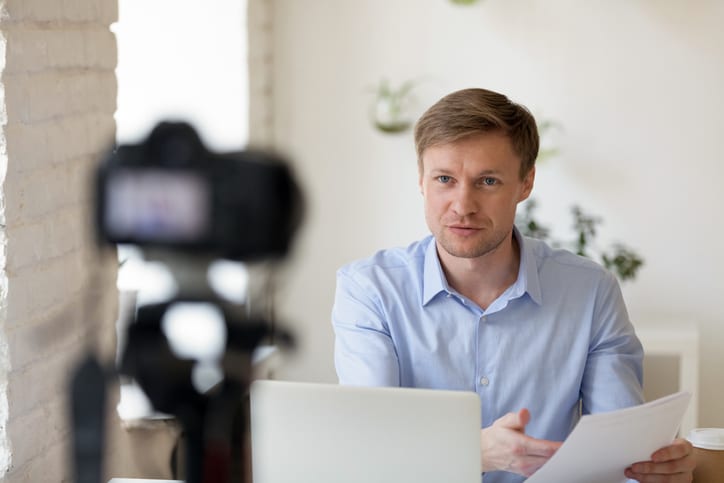 Sitting in front of a blank wall removes any chance of distracting your audience, ensuring you remain the focus when talking. Make sure you're well lit too; sitting in front of windows can cause too much natural light to shine into the camera, muddying your appearance on-screen.
Provide access to your presentation
If you're using Zoom, then provide your audience with the link to the video call ahead of time. This way, you'll ensure there are no late attendees to your presentation.
During the presentation
Welcoming your audience and setting the stage
Allow time for everyone to join so you don't have to keep re-doing the intro because of late participants. If you prefer a less formal environment, then keep things casual with some small talk while you wait for everyone to connect.
At the top of the meeting, let everyone know what they can expect to walk away with. When would you'd prefer to be asked questions – at the end of the audience or throughout? Inform the audience of your preferences at the start to ensure a smoother delivery.
Remembering you're on camera
With multiple screens, slides, written notes and other factors to think about, it can be easy to forget that you're on camera. If you find your focus wandering, then your audience's will too. Sticking a note above your webcam that reads "look here" can easily remedy such habits, providing an opportunity to course-correct and grab everyone's attention if you've lost it.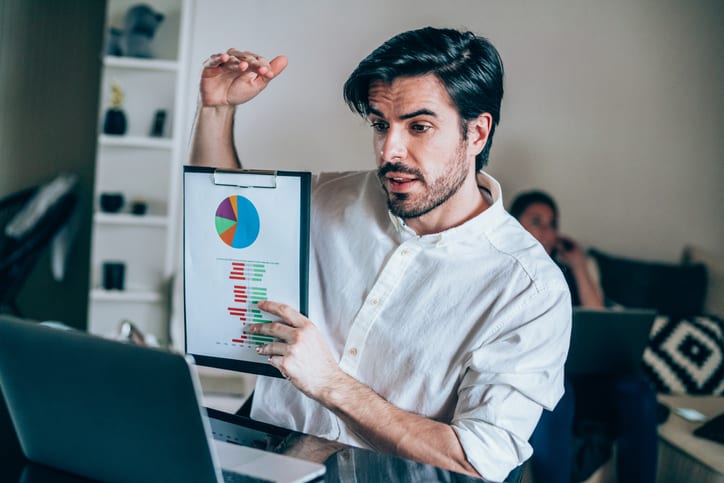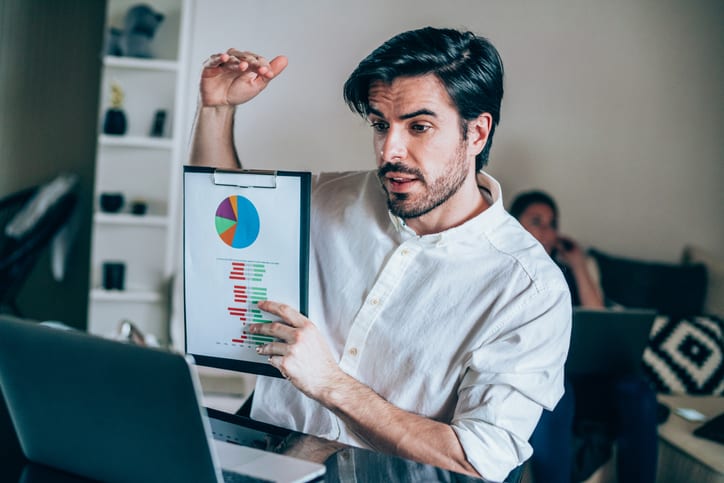 Compensating for lack of body language
Because of the lack of physical presence, falling into that rote, robotic delivery sometimes happens more frequently than you might think. Additionally, things like shifts in posture, gestures and vocal nuances tend to be harder to pick up on video and can create a monotonous experience for your audience.
With body language and non-verbal communication taking a backseat, it's crucial that you use your voice in an engaging manner. Speak clearly with a natural, energetic tone of voice, but be mindful of speaking too long. Pausing in the right places allows your audience to keep up with what you're saying. While it's harder to read the room virtually, you can use these pauses to make sure everyone's paying attention; when you see cameras turned off, it's probably because people are distracted and you're losing their attention.
Likewise, be conscious about the things that you usually take for granted. Because you're delivering the presentation remotely, you're the centre of attention (for better and for worse). If you're repeatedly coughing or sniffing, then your audience may pick up on such things and distract from the actual content of your presentation. Have a bottle of water and some tissues on standby if this is the case!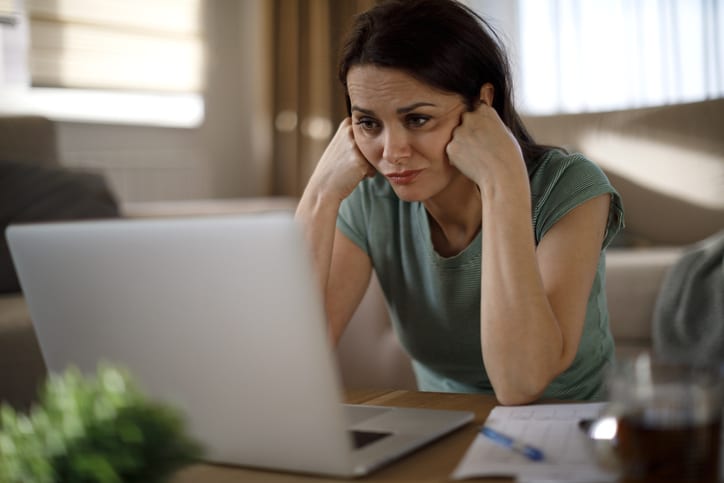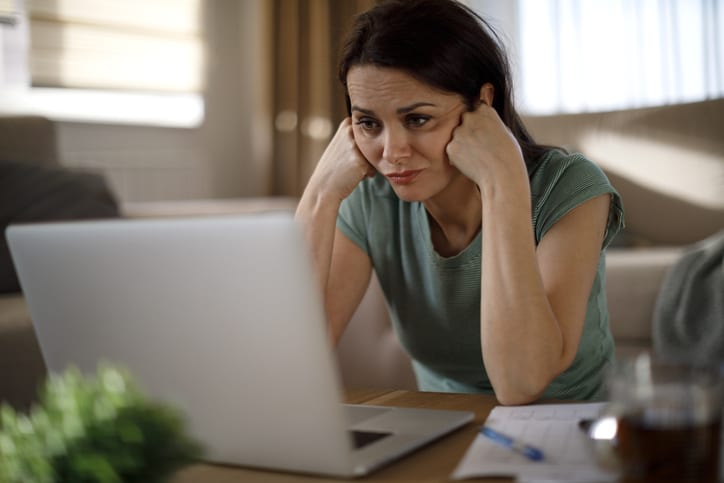 Watch the clock
Though everyone is working remotely, it doesn't give you license to go beyond the meeting's scheduled time. Everyone will have other duties to attend to so it's important that you respect their schedules over the course of the presentation, especially if they have other meetings later on.
After the presentation
Reviewing your presentation
If you're using Zoom to deliver your presentation, then one of its advantages is its ability to record your session. If you're serious about getting the most from your remote presentations, then it's a good idea to go back and review the session. Think of it as a post-match analysis; you can see what worked, what didn't and any areas that might need improving. Plus, if anyone couldn't attend the presentation, it ensures you don't have to deliver the same presentation multiple times.
Click here for the latest news and features from SEFE Marketing & Trading or visit our homepage to find out about our latest career opportunities.
The views, opinions and positions expressed within this article are those of our third-party content providers alone and do not represent those of SEFE Marketing & Trading. The accuracy, completeness and validity of any statements made within this article are not guaranteed. SEFE Marketing & Trading accepts no liability for any errors, omissions or representations.