Whatever your opinion of job hunting is – whether you relish the opportunity or see it as something to slog through – everyone has their own methods of finding and applying for that coveted new role. Additionally, there's a whole host of reasons why job hunters choose to look elsewhere for employment, from low pay to a more attractive company culture, that further cloud the debate.
To try and clarify things further, we've attempted to chart the trends of the modern job search, identifying the elements that make up what can be a fairly personal, subjective process for those looking to make the move into other avenues. Along with insights from industry experts, here's what the job search landscape in 2021 looks like right now…
SEFE Marketing & Trading conducted a survey of 400 professionals from across the UK who are currently in full-time employment. This representative sample of the UK's working population allowed us to understand job hunters' experiences when they're looking for a new role.
To understand the things that are important to them, along with the typical tools and processes involved in looking for work, we asked our respondents about their recent job search. In doing so, they were queried about what made them leave their previous role, their job hunt and interview process experiences, the motivations they might have, and the perceptions of businesses they formed during their search.
From the results, we were able to identify some salient trends, allowing us to profile the average UK job hunter, common reasons for moving on, and the importance of company reputation in applying for roles – as well as a whole host of other important trends.
A profile of the average UK job hunter
In creating a profile of the typical British job searcher, we asked them about a number of different things, including how they usually look for jobs, what they use to conduct their search, what was important to them in a new role, and more. In surveying the participants, further quantitative questions were asked too, including their age, gender, and the number of interviews they tended to go to.
From the results, we can thus glean a profile of the average UK job hunter, which we've expanded upon below.
Why – and how long – do workers stay in a job?
From the results we accrued, the picture suggests that at 60%, the average participant places more importance on both new challenges and better progression from their jobs as opposed to merely being paid more, which accounted for 24%. For the most part, the latter did not necessarily equate to a fulfilling career.
While a high salary is undeniably attractive, some of our industry experts were in agreement with the figures, stating that in the long run, being challenged and having the opportunity to progress was more important when it came to both seeking out a job and staying in a current role. Service Delivery Manager at Sopra Steria Recruitment, Gemma Parks, noted that though salary can be a deciding factor when it comes to choosing between job offers, "the candidates we speak to are looking for fresh challenges, great company culture and forward momentum above all else."
Likewise, 10Eighty co-founder and director, Liz Sebag-Montefiore stated that: "Employees will move on if the scope of their role is not helping them to progress their career. We'd rather hire people who are excited by the challenge a new role offers rather than the payslip!" Liz also pointed towards the need for an environment that's conducive to collaborative and inclusive work; combative workplaces often lead to employees looking elsewhere.
Our results also show that at 64%, the majority of British workers stayed in a position for 2+ years, which shows a significant amount of loyalty among our participants. We'll take a closer look at this stat in greater detail later.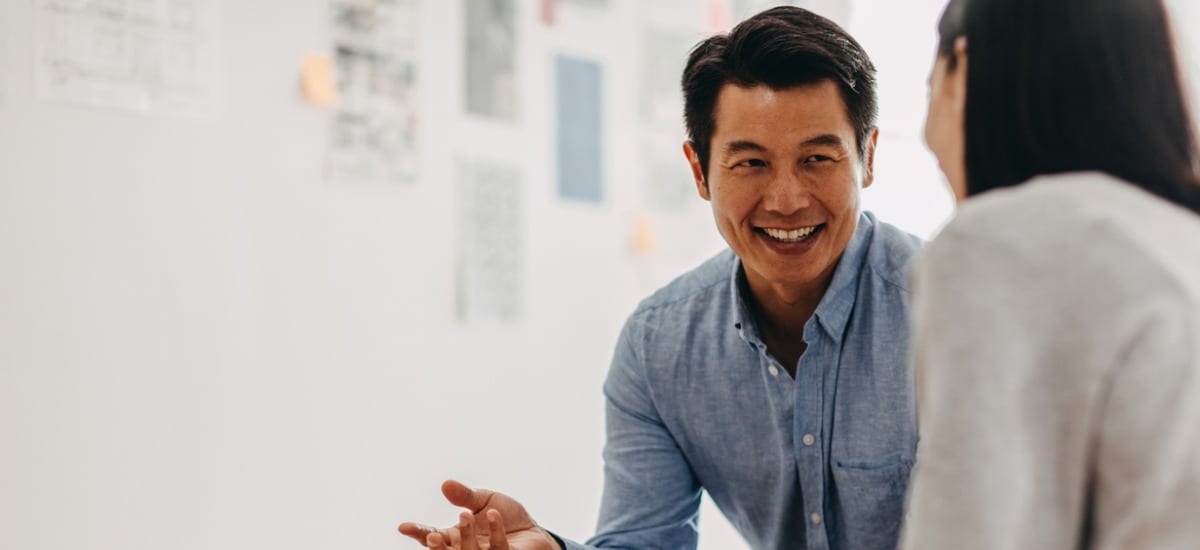 The journey towards getting a job
 When it came to securing an interview, the results from our participants created some interesting responses from our experts. Over half (56%) of candidates stated they were invited straight to interview, while 50% noted that their interviews lasted less than an hour. This "first contact" between employer and potential employee certainly raises some questions.
Consider that this new employee may be someone who works directly below you, impacting your performance and your department. Is an hour's interview time truly an appropriate amount in which to gauge their skills and personality in a way that shows they can handle the role? Is such a process robust enough?
Rachael Parrott, Resourcing Partner at SEFE Marketing & Trading, suggests holding unofficial 'professional' and 'social' interviews for all potential candidates – with these dedicated to assessing aptitude and competencies, and cultural fit respectively. This two-pronged approach could, in theory, reduce the likelihood of candidates who end up being a poor fit, leading to long-term potential savings for the organisations in question.
Meanwhile, CEO of the Frank Recruitment Group, James Lloyd-Townshend, found the statistic surprising, noting that it's a vital part of his company's own recruitment process. James said: "As a technology recruiter, we often see candidates being asked to complete technical assessments before the interview, to help identify their competencies and shortcomings. We rarely see candidates invited to interview on the strength of their CV alone, especially in technical roles."
Gemma, however, suggested that looking at candidates' CVs is, in fact, a method of pre-screening. Commenting, she said: "They've been chosen to meet their potential employer, which suggests that they have been measured against specific selection criteria – and considered to be a viable candidate." For Gemma, the pre-screening process is more than online quizzes and DBS checks: "It begins from the first CV-sift and continues behind the scenes until a job offer is ultimately made."
The data also showed that 84% of job seekers find a new role within the first six months of their job search, while 49% of our participants stated they find one in the first three months of looking.
In terms of being asked to interview, 95% of our participants attend fewer than 5 before securing a new role, with only 5% attending six or more. The relatively short space of time it takes job seekers to find a new role, as these results suggest, is perhaps indicative of the job market being fairly open. Candidates see a greater deal of overall mobility right now, while the larger number of participants attending fewer interviews suggests a much more proactive approach in securing the roles they want.
Why professionals leave jobs – and accept new ones
The divergent results garnered from these two questions present some interesting job searching psychology. When asked why they left their previous job, the majority of respondents (60%) said it was to seek out new challenges, a desire for more progression, and as a means of enhancing their CV. This was clearly a bigger motivator than merely wanting more money, which accounted for 24% of our participants. 
However, when asked why they accepted their current role, the same respondents indicated that the biggest factor in this decision was an attractive salary (35%). If personal progression and new challenges took precedence as the main reason for leaving a previous role, why did money win out when it came to accepting a new role? Are job searchers falling back into the same pattern of salary-first thinking?
How are job hunters looking for roles?
We also asked respondents how exactly they searched for new roles. More people opted to go directly to employer websites (57%) than job posting sites (54%). Somewhat surprising was the fact that only 12% worked directly with recruiters. Professional networks and social media also played significant roles, with 40% and 26% of job seekers using these respectively.
Rachael Parrott elaborated on the stats: "Candidates are increasingly cutting out the middleman when it comes to recruitment – and modern businesses are showing they're capable of effectively handling the recruitment process in-house.
"The results also show how proactive job searchers are when seeking out new opportunities. Searching through employer websites, recruitment sites and social media shows an urgency on their part – something that many employers would surely like to see in a candidate."
How long do professionals stay in their jobs?
Our results showed that the majority of UK professionals (60%) stay in a job for 2+ years, which certainly suggests a degree of loyalty. And when they find a role that's a good fit, they unsurprisingly stay for even longer – as shown by the fact that 27% of respondents stayed in their previous role for 5+ years before leaving.  
Gemma noted that while loyalty is a factor, there are other reasons why employees may be sticking for the same business for 2+ years. She said: "Employers understand that the success of their companies correlates directly with the strength of their teams. As such, the vast majority of them direct significant time and resources towards employee engagement strategies as well as training and development initiatives to retain this talent."
How important is a company's reputation to a professional?
Company reputation was certainly an important factor to our participants, with a whopping 75% of candidates placing value in a company's standing when searching for a job. Employer branding and communications played a large part in this importance; in today's digital-first market, employers need to ensure they capture the attention of potential candidates through how they present themselves to the outside world.
Rachael Parrott suggested that many candidates know the businesses they'd like to work for. The onus, therefore, is on businesses growing their reputation – for competitive salaries, positive working environments, and potential for learning and progression – in order to help them attract the top talent in their field.
She said: "If a business effectively builds this reputation, their dream candidates will soon start knocking on their door. And while this takes time, it's a worthwhile investment that will ensure relevant, high-quality candidates, while helping to lower an organisation's recruitment overheads in the long-term too."
Gemma agrees, stating: "In order to source desirable skills in an increasingly competitive market, employers must consider how their brand is perceived in the wider market, before developing and promoting a compelling employer value proposition."
Click here for the latest news and features from SEFE Marketing & Trading or visit our homepage to find out about our latest career opportunities.
The views, opinions and positions expressed within this article are those of our third-party content providers alone and do not represent those of SEFE Marketing & Trading. The accuracy, completeness and validity of any statements made within this article are not guaranteed. SEFE Marketing & Trading accepts no liability for any errors, omissions or representations.