Whether you're in between jobs or looking for that next step in your career, job hunting can take its toll on the strongest candidates. Here, we share seven tips to help you stay motivated until you land your dream role.
Set manageable goals
Staying focused on your end goal is great. But hunting for your next role can start to feel overwhelming, especially when financial pressures kick in. Break your main goal down into small, manageable steps that you can easily tick off your weekly 'to-do' list. Here's an example:
• Write three cover letters
• Reach out to hiring managers from five companies I'd like to work for on LinkedIn.
• Draft anecdotes to evidence three of my top skills (this will help you prepare for those tricky interview questions!)
• Attend a local networking event
• Complete 5 hours of my online course
• If you're struggling to keep up the momentum, you can break your list down into daily or even hourly goals.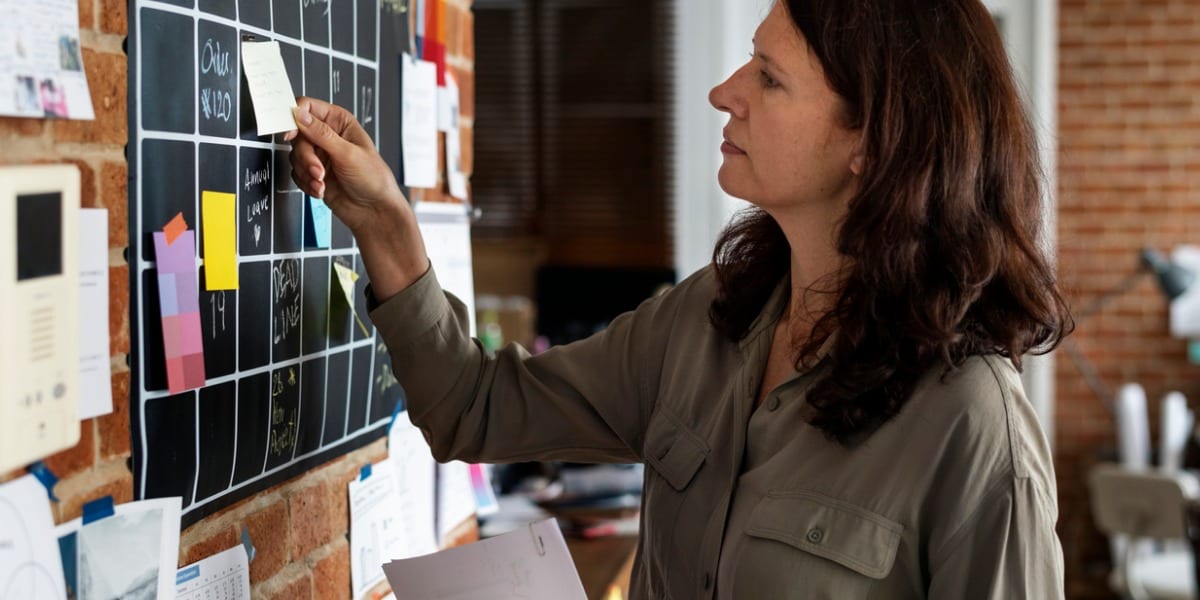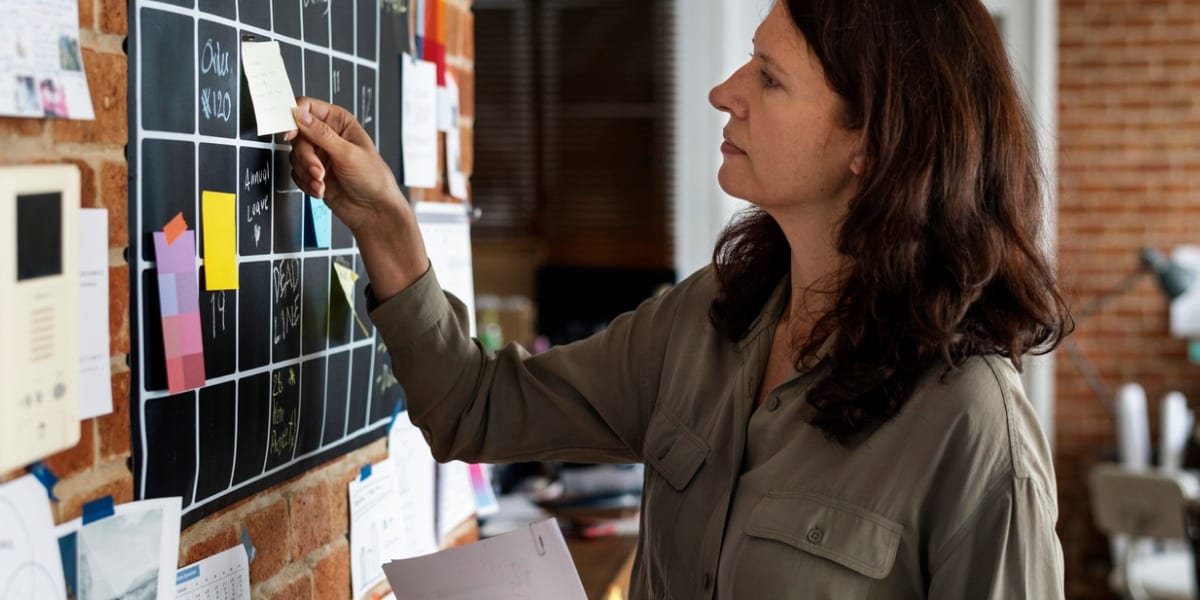 Keep up with your industry
When you're competing for a new role, it takes more than the right skill set to stand out. Keeping up with the latest trends and developments in your industry will help you interview confidently and set you apart from other candidates. It shows prospective employers that you're proactive, dedicated to your work and the kind of 'big picture' thinker that can drive their company's growth.
Here are some essential tips on how to stay abreast of comings and goings in your industry:
• Follow thought leaders in your industry on LinkedIn
• Read industry blogs, journals and sign up to key mailing lists
• Listen to industry-specific or business development podcasts
• Set a Google Alert for news topics you want to follow
Get serious about networking
Research suggests that up to 60% of roles are never advertised. This is likely because companies often fill vacancies through referrals and personal recommendations. So, it's important to be proactive in your job search and connect with the companies you want to work with.
Here are some steps for effective networking:
• Go to in-person networking events: Research shows that you are 34% more likely to get a positive response from a face-to-face meeting than an email. Contact your local Chamber of Commerce to find networking events in your area or search for industry-specific events online and get yourself out there!
• Grow your network on LinkedIn: Motivational speaker, Jim Ron, famously said: "you are the average of the five people you spend the most time with." Today, surrounding yourself with people you aspire to be like is easier than ever. Follow them on LinkedIn, engage with their posts (avoid sending a connection request right away) and comment when you have genuine insight to add. Once you've started to build a relationship you can send a personalised connection request.
• Reach out to your existing connections: No matter where you are in your career, you've probably worked with lots of talented people already. They might be teachers and lecturers, co-workers, colleagues who reported to you in a previous role, or even past mentors. Reach out and let them know you're in the market for a new role. Take care to personalise your messages, nobody likes to receive generic, copy and paste emails, and you never know where an interesting referral might come from.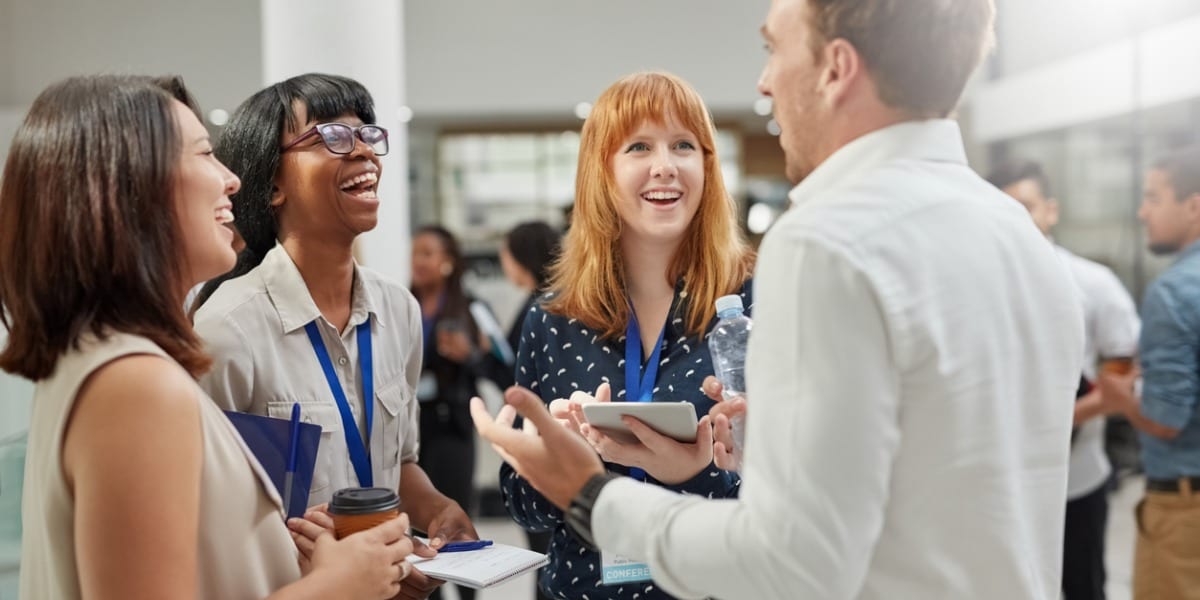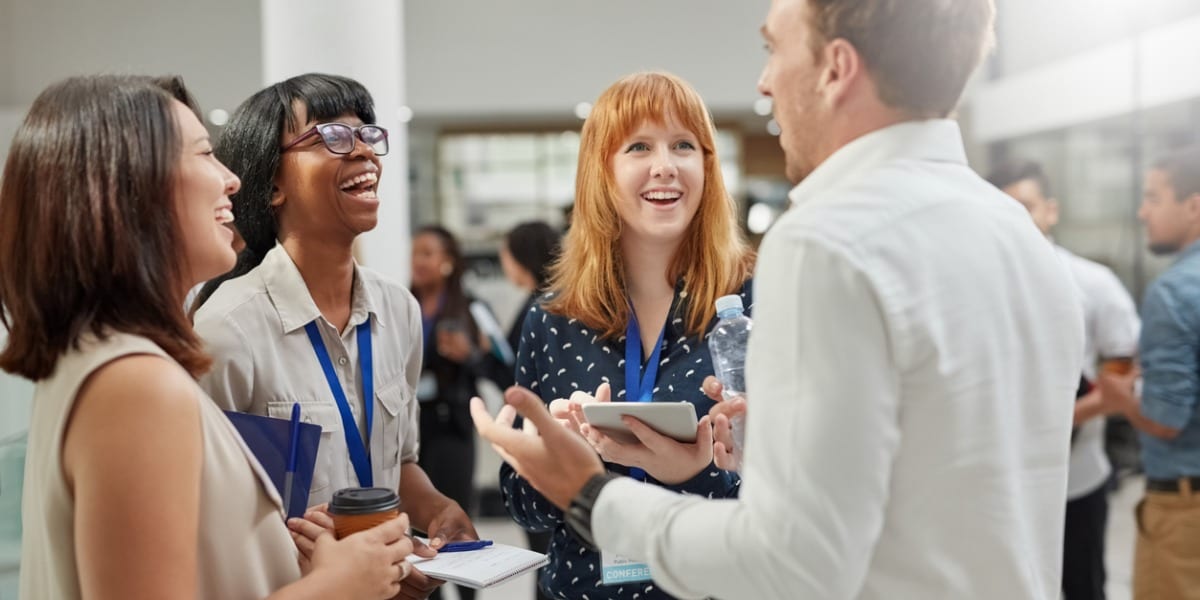 Turn rejections into relationships
Even if you get knocked back, keep the conversation going by:
• Always respond to the hiring manager and thank them for considering your application. Let them know that you'd like to keep in touch.
• Ask if they can recommend anyone in their network to reach out to or follow. Make this a habit and remember that, while you might not get a response every time, just one referral could lead to your next role.
• If you're not connected already, follow them on LinkedIn. This shows that you're genuinely interested in building a relationship, not just in the role, without coming across overly familiar by sending a direct request.
Follow up and ask for feedback
Whether you've missed out in the early stages or post-interview, making the time to follow up and ask for feedback could give you the edge next time around.
Large companies might not offer individual feedback due to a high number of applicants. But it's always worth asking and most hiring managers will be happy to help you move forward. Do you lack a key skill they were looking for? Was there something missing from your interview? Did another candidate have more specific experience?
Keep a note of what you can improve on and you'll be a step ahead at your next interview. To learn more, read our tips on how to follow up after an interview.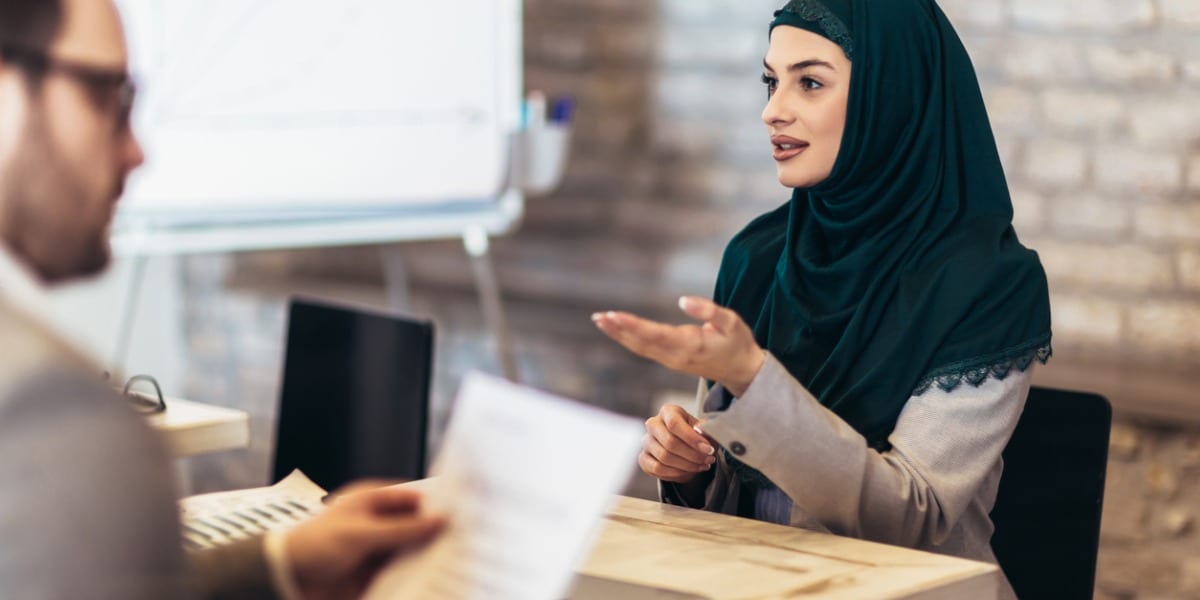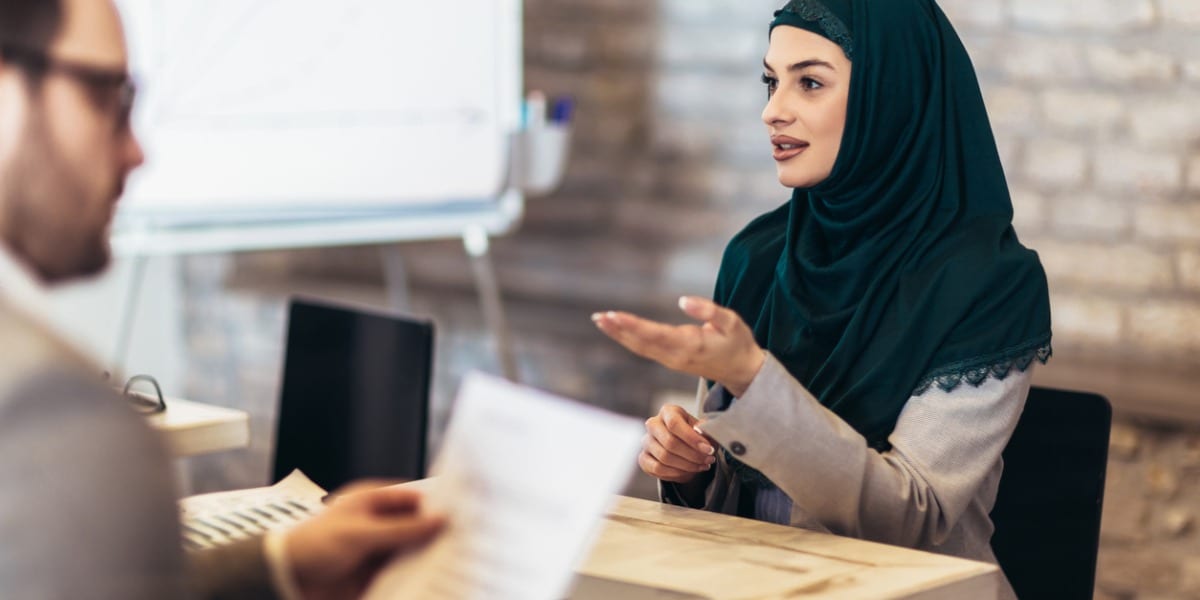 Upskill yourself
Whether you're between roles or stagnating in your current job, upskilling yourself is a great way to get ahead. Taking responsibility for your own professional development shows potential employers that you're self-aware and ambitious. If post-interview feedback revealed a gap in your skillset, be proactive and remedy it. Here's how:
• Take an online course: Learning has never been more accessible, with online learning portals like Udemy, Lynda and Coursera offering a range of online courses covering a wide variety of skills with others, like Codecademy, specialising in niche courses. Most online courses can be completed from home and at your own pace.
• Enrol at your local college or university: If you prefer face-to-face learning or want to master a hands-on skill, your local college or university will offer night classes or part-time courses you can enrol in while you're job searching. It's also an opportunity to socialise and beat the isolation of job hunting.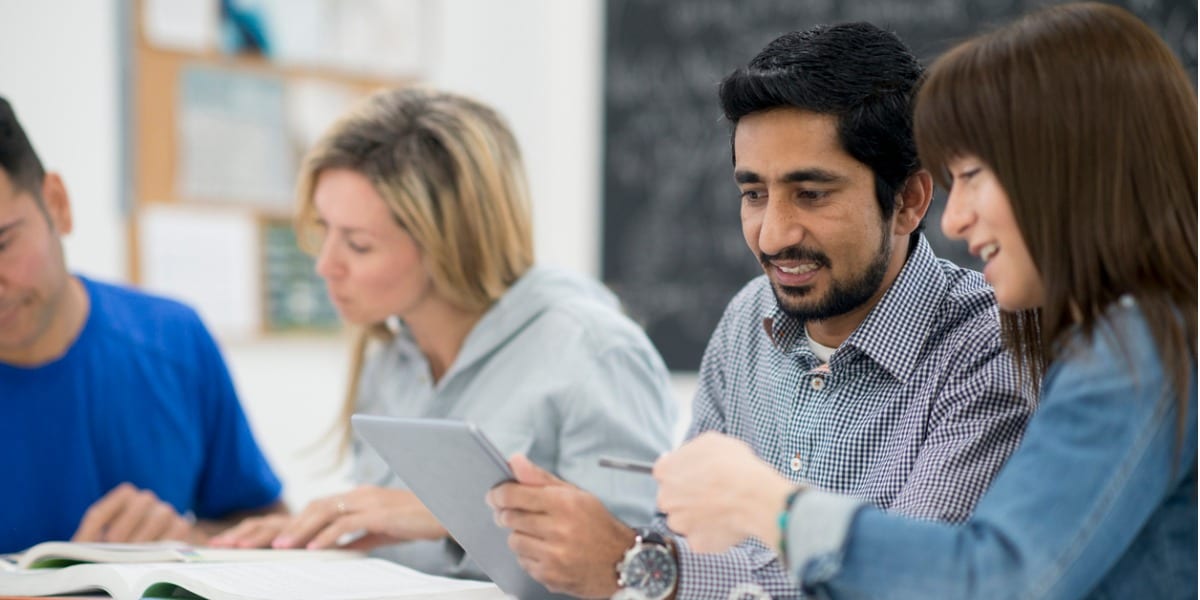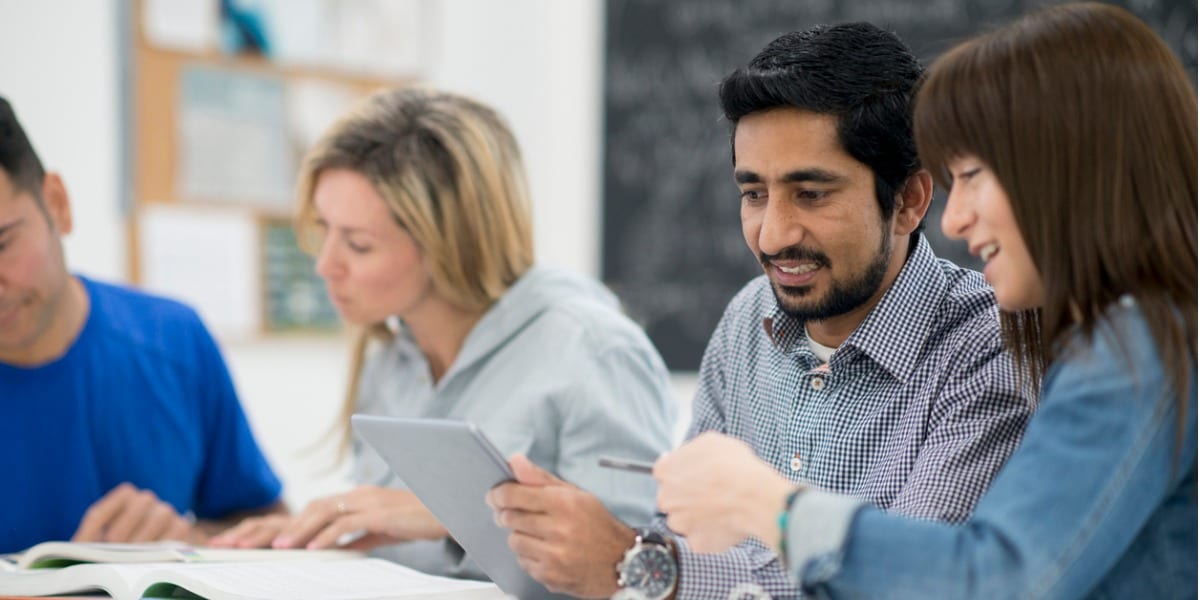 • Develop your soft skills: Hard skills are teachable, measurable skills that are used to complete a specific task. Like writing code or using Photoshop, for example. Soft skills, on the other hand, shape the way you interact with others and approach tasks – like active listening and critical thinking. Read our guide to developing your soft skills and get started at your next networking event.
Think big! When you land your new role, what skills will you need to perform at your best?
Make time for your personal goals
Job searching is a full-time job and it can easily take over your life. But don't forget about your dreams outside of work. We recommend doing something physical or creative that completely takes you away from your job search. Have you always wanted to run a 10K or design a graphic novel? There's never been a better time to get your trainers on or open your sketchbook and invest some time in yourself.
• Step outside: Physical exercise will get your blood pumping and give you an endorphin boost. A quick 30-minute walk can change your mindset and lift your spirits. Organisations like Parkrun are a great way to meet new people and hit your fitness goals at the same time.
• Get creative: Working on a creative project will give you a chance to exercise a completely different part of your brain. Studies have shown that doing something creative can help to decrease anxiety and lift your mood.
Whatever you choose to do, make some time for your passion project every day. Simply making progress in another area of your life will help you build momentum and keep moving forward in your job search. You'll also enjoy a sense of achievement that you might be missing right now.
Click here for the latest news and features from SEFE Marketing & Trading or visit our homepage to find out about our latest career opportunities.
The views, opinions and positions expressed within this article are those of our third-party content providers alone and do not represent those of SEFE Marketing & Trading. The accuracy, completeness and validity of any statements made within this article are not guaranteed. SEFE Marketing & Trading accepts no liability for any errors, omissions or representations.