A High-performance culture is the ambition for many organisations. When the entire team achieves high-performance results consistently, not only will the organisation's top line feel the benefit, but team morale and employee retention are improved too.
But what exactly is a high-performance culture, and how can you nurture it within your workplace?
What is company culture?
Company culture is the attitude and belief system that exists within an organisation. This applies to all employees and the way they interact with one another and their stakeholders and customers.
For the most part, this culture develops organically over time, meaning whether or not people get it right is down to happenstance. But it certainly doesn't have to be this way.
And what is a high-performance culture?
A high-performance culture is a set of typical behaviours within a business that lead to great results. This isn't simply a case of the whole team working extra hard to finish a project; it's a set of performance-driven activities that occur day in and day out.
To put it simply, it's an ethos that drives excellent financial results while also achieving great levels of customer and employee satisfaction. And the good news is, whatever your current company culture, it's possible to elevate it to a high-performing culture with just a little thought and attention.
What are the cornerstones of a high-performance culture?
 Effective leadership
Effective leaders set the tone and pace for the organisation. Leaders who work hard and show positivity and enthusiasm will encourage the rest of their teams to follow suit. They will possess a clear vision and exhibit courage, integrity, and focus in achieving their goals.
An effective leader of a high-performance team will inspire their employees to work harder and better. Not only will they work well and set a positive example, but they'll also recognise and compliment employees for their achievements and inspire them to feel engaged and motivated.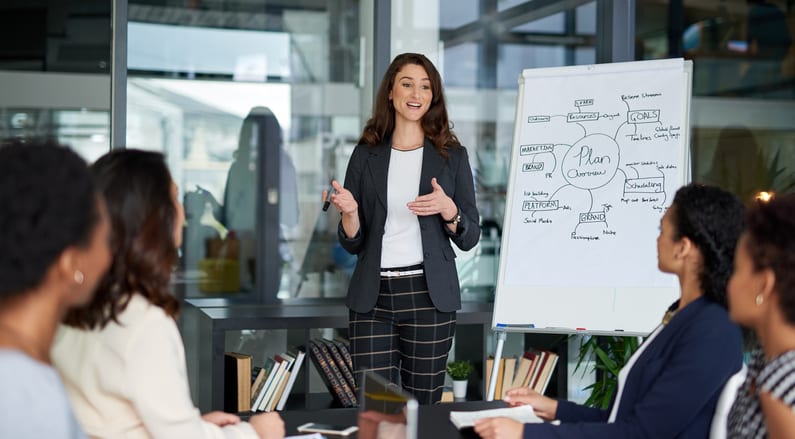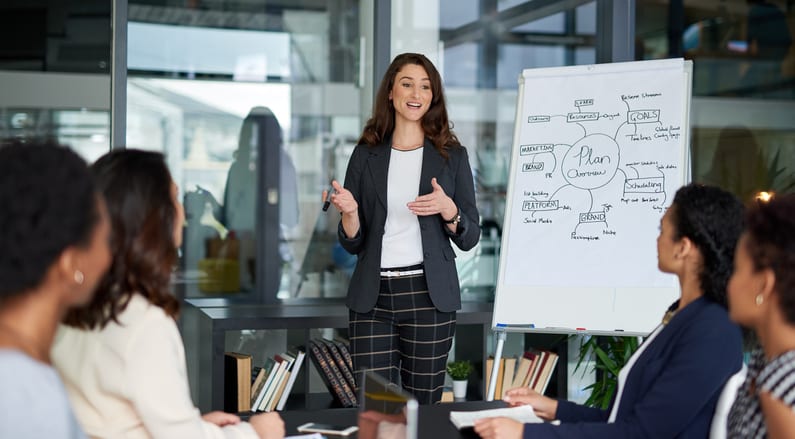 Engaged employees
Engaged employees are those who feel enthusiastic and committed to their job. In a high-performance culture, employees will feel empowered to affect change. They will have the skills, training, and knowledge to address issues and problems that arise, and will feel a sense of belonging and security within the organisation.
The willingness to change
In this digital age, we've witnessed the downfall of big businesses (which a few years ago were considered behemoths within their industry), while companies that didn't exist 10 years ago turnover multimillion-pound profits. The difference? A willingness to change and adapt.
A high-performance culture will ensure that individuals see change as growth and opportunity, and are not afraid to go back to the drawing board and start again if an idea isn't performing as planned.
How to develop a high-performance culture
The three cornerstones are just the tip of the iceberg when it comes to developing and implementing a high-performance culture, but if you've already spotted characteristics that don't apply within your organisation, then you'll have an idea of what needs to change. If you know you need to make changes but you're not sure where to start, take a look at the following five steps.
5 steps for developing a high-performance culture
1. Be clear on your values
Your company values are the beliefs and principles that guide what you do and why you do it. They should be guiding the day-to-day operations of your business, so make sure that firstly, you're clear on what your values are and secondly, on how you communicate them to your workforce. These values will play a part in the overall success of your business.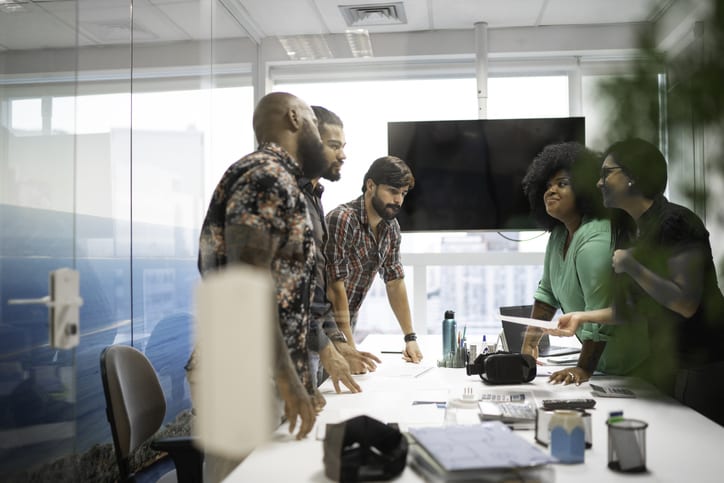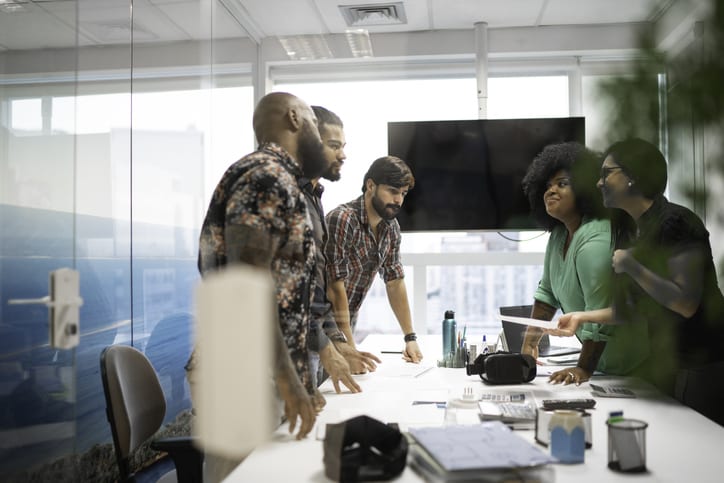 2. Create a positive work environment
The power of positive reinforcement is often wildly underestimated in the workplace. Recognising an employee for a job well done might not mean much to you but is likely to mean a lot to them. Creating a positive culture where the team feel appreciated and seen will have a huge impact on morale and, in turn, employee retention rates.
Successful leaders will enable their team to achieve their true potential. Provide training and development so the team can carry out their role to the best of their ability, show them your trust, avoid micromanagement, and allow them to make decisions.
Define what success looks like for each team member. There's certainly no "one size fits all" model, so you should invite input from your employees. Ask what will help them to do their job to the best of their ability.
3. Open up the lines of communication
When was the last time you asked the office junior for their opinion? Possibly never, but by keeping all the decisions amongst the higher echelons of the business hierarchy, you could be missing out on valuable opinions.
Similarly, ask for their feedback. Don't just wait for an employee exit interview to find out how they find the culture of your company – give them the chance to feedback whenever they way. And, once they have done so, take their feedback seriously and make changes where necessary.
Foster an environment where employees can communicate and be heard – it could be the best thing you do.
4. Engage with your customers
Connecting with your customers is a key component in the success of any company. You may think you have a handle on what your customers need but, without engaging with them, how can you really know?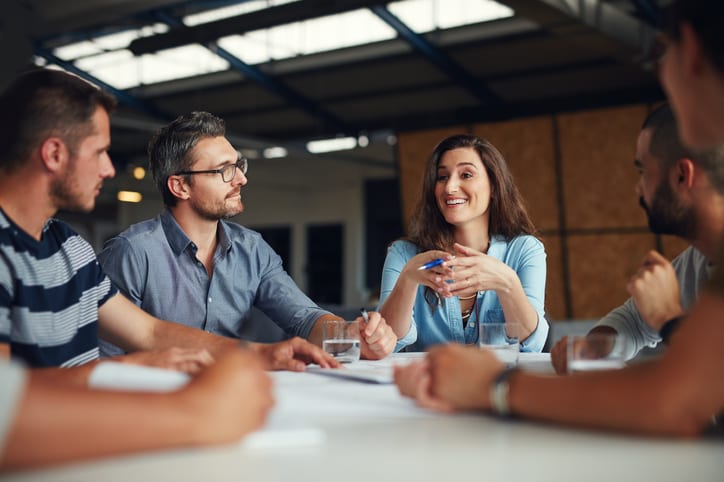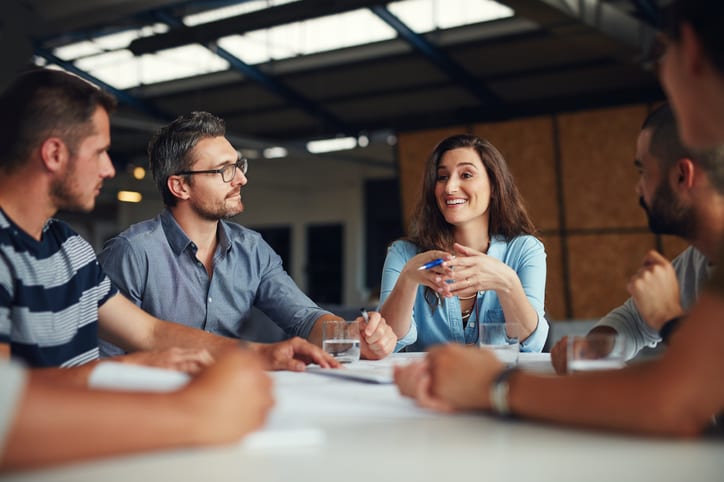 Before a customer-centric approach can be implemented, the entire team should understand your customers' needs, and it's the employees on the ground level who are best placed to find this out. Ask employees to actively listen to what customers require and feed back to management.
Not only will this increase employee confidence and sense of belonging, but it will also help to align them with the company's values and help you better understand your customers.
5. Make changes one step at a time
Start with the basics and agree, as a team, what matters most. It's tempting to make huge changes immediately, but this can risk overwhelming your team and operations.
See what needs to change most. If team morale is low, for example, open up the lines of communication and attempt to inject positivity into your management style. Once your employees are feeling more empowered, it'll be far easier to take the next step.
The final word 
Making the decision to change is often the biggest step. If you've recognised that your company culture could be performing better, a commitment to change will stand you in good stead.
For many in senior management, implementing a culture change could be one of the most rewarding things you do – helping to improve your bottom line and the working life of your team.
Clck here for the latest news and features from SEFE Marketing & Trading or visit our homepage to find out about our latest career opportunities.
The views, opinions and positions expressed within this article are those of our third-party content providers alone and do not represent those of SEFE Marketing & Trading. The accuracy, completeness and validity of any statements made within this article are not guaranteed. SEFE Marketing & Trading accepts no liability for any errors, omissions or representations.