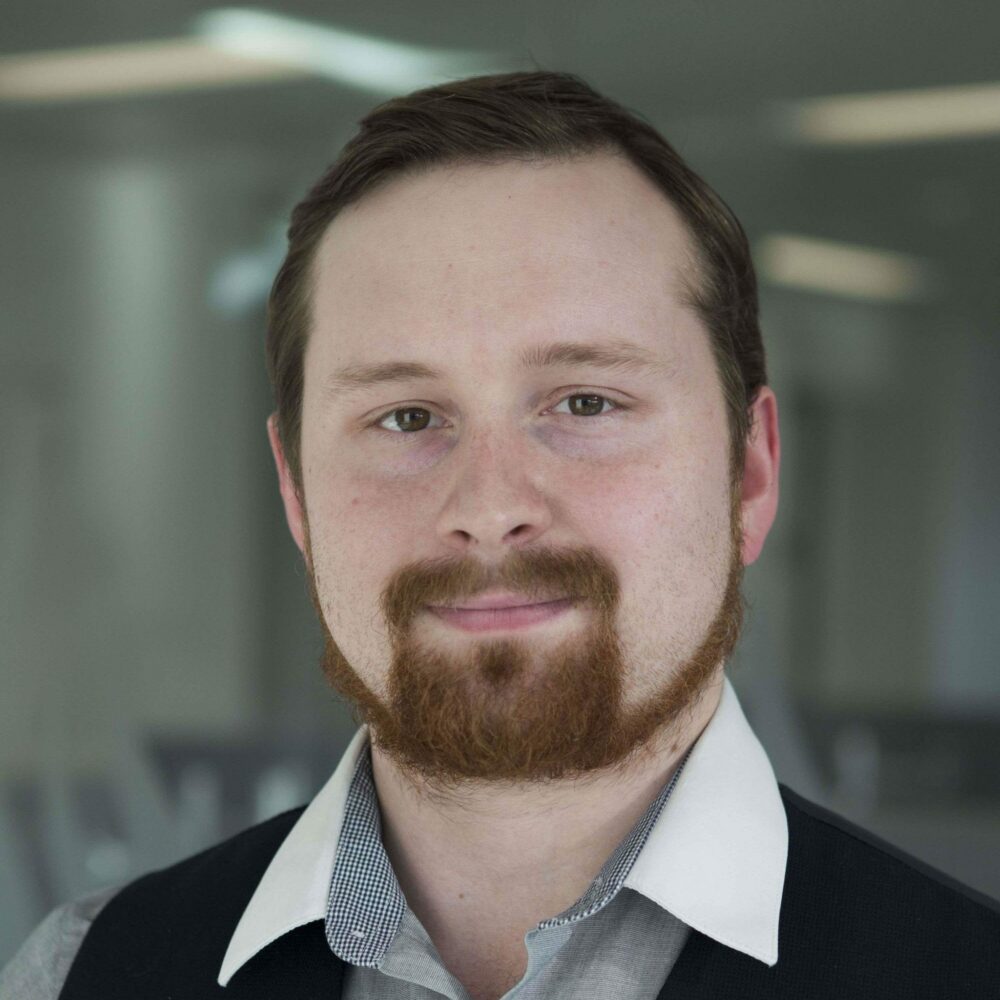 Thomas Springall
We take steps to secure the right people for our business, giving them the tools, support and platform to realise their potential.
---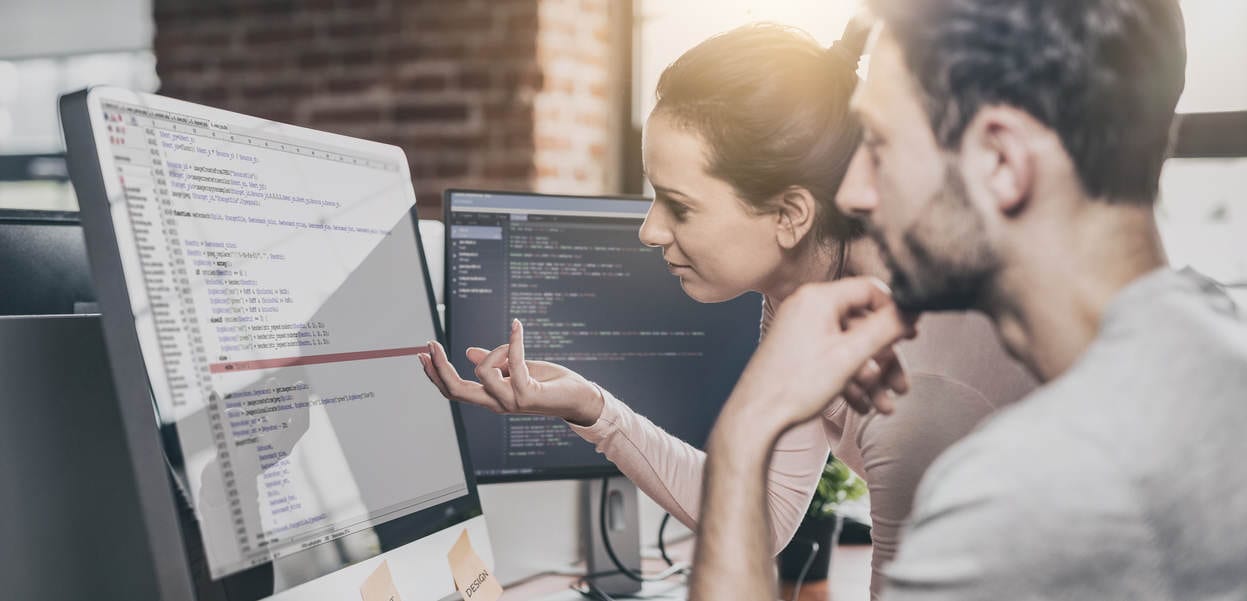 Taking stock of our successes, across all departments, is integral to our business. We understand that people are the key to these successes, helping us build a stronger and more resilient service for our clients and customers. That's why we value our staff above anything else and give them the help, support and resources they need to get the job done, and progress on their personal career ladder.
As part of our ongoing Success Stories series, we recently spoke with Thomas Springall, IT Workplace Support Analyst, about his work, development and achievements at SEFE Marketing & Trading. Thomas has been with the business for over three years and in that time has progressed into new senior roles, taking on greater responsibilities and making a considerable impact within the wider team.
Read our full Q&A with Thomas below.
Hi Thomas, thanks for agreeing to speak with us for this instalment of Success Stories. To kick things off, could you tell us about your background, and how you came to join SEFE Marketing & Trading?
Ever since I was young, I've been fascinated with computers. I studied computer science at Brunel University, and completed a placement at an investment trading company during my studies, which was definitely an inspiring first step into corporate work.
In my final year of university, I started going to a couple of interviews, and when I graduated, I was lucky enough to start working at SEFE Marketing & Trading as an IT analyst and support analyst. Since then, I've been trying to take every opportunity to learn as much as I can about the business.
It's certainly been an interesting journey. I've travelled extensively in my role and actually lived in Germany for six months. There's also been some progression, and I'm now the deputy to our Service Delivery Manager. I'm looking forward to what the future holds in terms of advancement.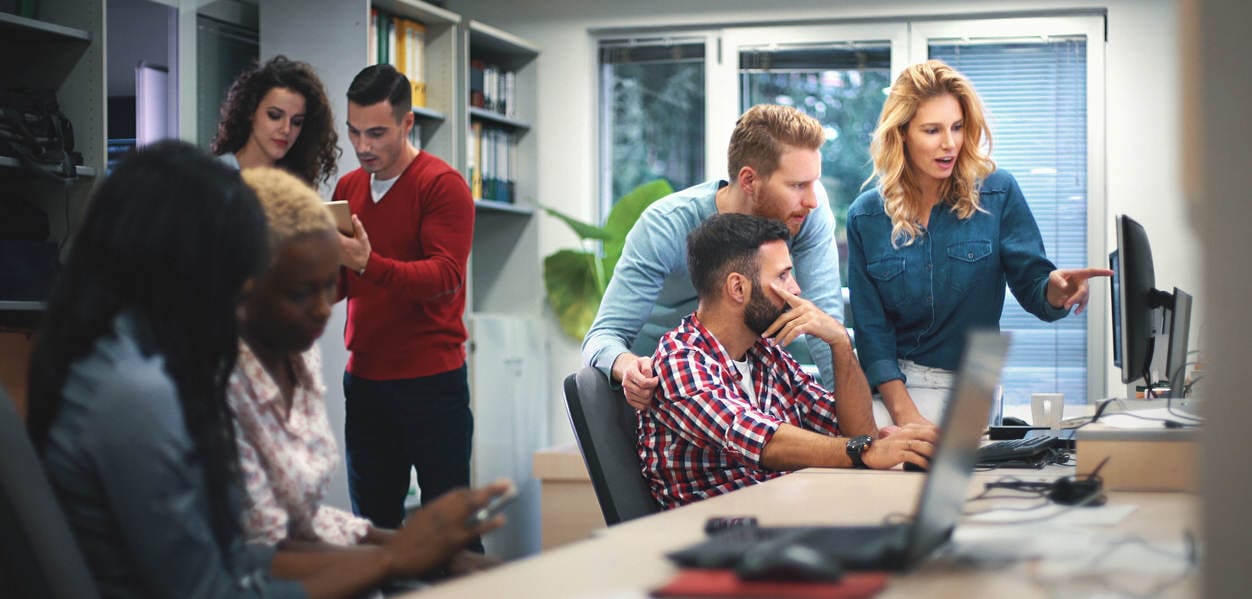 In layman's terms, could you give us a high-level overview of what your role involves day-to-day? And how, strategically, does it fit into the company's wider operations?
As a workplace support analyst within SEFE Marketing & Trading, I look after the day-to-day running of IT equipment and many of the services provided.
This involves set up and maintenance of hardware including desktops, laptops, desk phones, mobile phones and video conferencing equipment. I also look after user accounts, software and licensing, and remote access administration to allow people to work from home.
Supporting all of these features also means fixing them when they go wrong and looking at how we can continually improve the services we provide.
Could you tell us about your development since joining SEFE Marketing & Trading, specifically any technical competencies that you've acquired since starting with the business?
Development is arguably the most important part of my career. Systems are always changing, so up-to-date training and continuous learning are crucial. Since starting at SEFE Marketing & Trading, I feel like I've really built on my knowledge and become more technically proficient. Perhaps the greatest learning curve has been accepting trial and error; looking at a problem and considering the best way to approach it is something that I've definitely improved at.
And, because SEFE Marketing & Trading has undergone several changes since I came onboard, I feel like that's allowed me to understand the inner workings of the business more too – which is certainly beneficial in my line of work.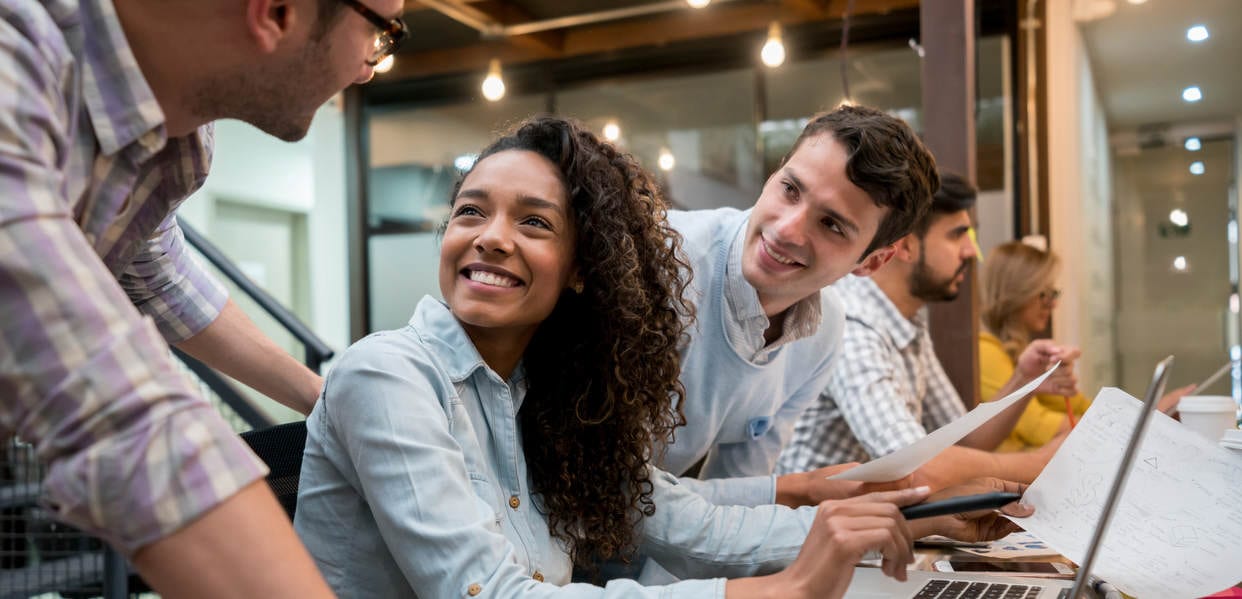 How do you feel about the culture at SEFE Marketing & Trading compared to other places you've worked?
That's quite a difficult question to answer in so much as I haven't had a lot of experience with other businesses. The only place that I can compare SEFE Marketing & Trading to is where I did my placement, which is a similar type of company, and I'd say that it's definitely a different and more positive culture here.
I think SEFE Marketing & Trading is a lot more open.  At my last place, people usually kept to themselves, and would only really deal with something if it was directly within their jurisdiction. It's not like that at SEFE Marketing & Trading. Everyone here is a lot more cross-platform, and more willing to offer their insights into a problem, even if it doesn't directly affect them. For that reason, I'd say the culture is fantastic, and I'm very happy to be working here.
What would you say have been your highlights of working at SEFE Marketing & Trading so far? And are there any career milestones or specific projects that you're really proud of?
One of the first projects I was involved in within my first year at the business was a career highlight. We were tasked with upgrading software for the trading team, and it involved a lot of planning and project management, which really helped my confidence. Ultimately, the project was a complete success, and it was great to be challenged so early on in my career.
Another huge highlight was living in Germany for six months. I experienced a completely new way of life and a different way of working, and met lots of amazing people. It really shook things up and I was grateful to be given the opportunity.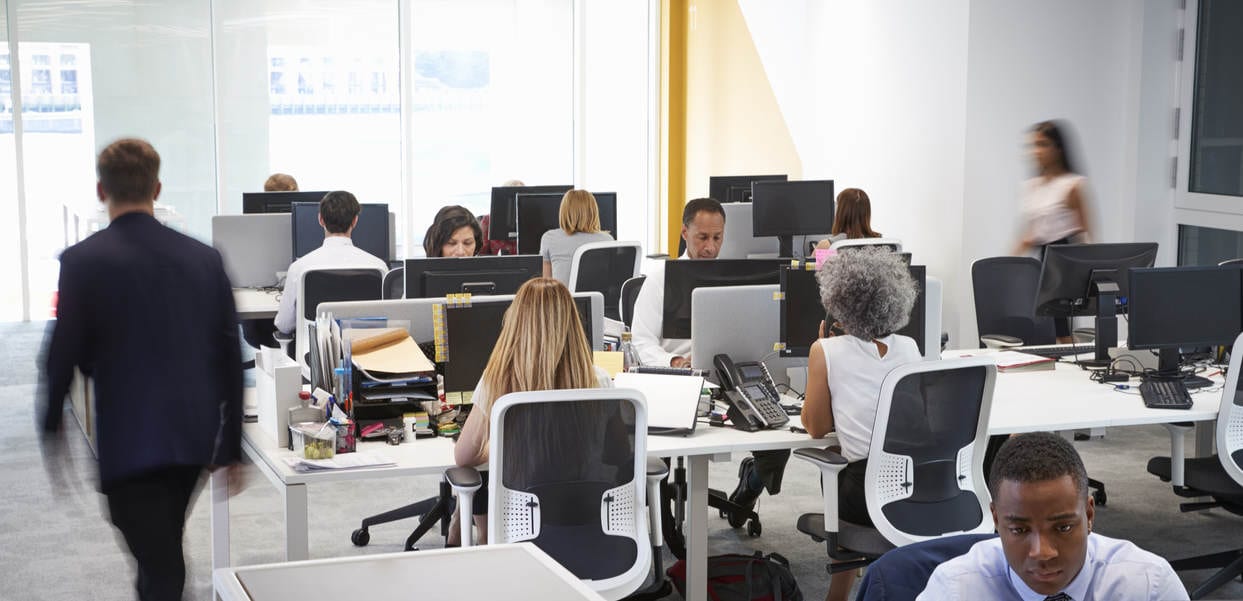 What would you say is the most challenging aspect of your role? And how do you work to resolve problems when they arise?
I think one of the most challenging aspects, definitely, is the introduction of change and dealing with that. Even the simplest things, like upgrading to the latest version of Windows, can cause huge headaches and have the potential to grind the business to a halt. This means we have to be really efficient in how we approach major IT changes to minimise the impact they have on the wider business.
In your view, what are the most important skills that an IT analyst needs to have?
I think there are two things to consider here: technical skills and social skills.
The IT team at SEFE Marketing & Trading are in contact with colleagues across the business – whether it be phone calls, emails or desk visits. So, while you need to be great at problem-solving and thinking on your feet, you also need to be sociable and approachable so that people can feel confident coming to you for help when they have a problem. And, you need to be able to translate technical jargon into simple commands that everyone can understand, which can be quite challenging in itself.
Then, of course, there are the technical skills. You need to have an analytical mind, be attentive to fine details and be prepared to spend a fair amount of time coming up with different solutions to a wide range of problems. Every day brings new challenges, so you need to have confidence in your skills and knowledge and have a knack for thinking on your feet.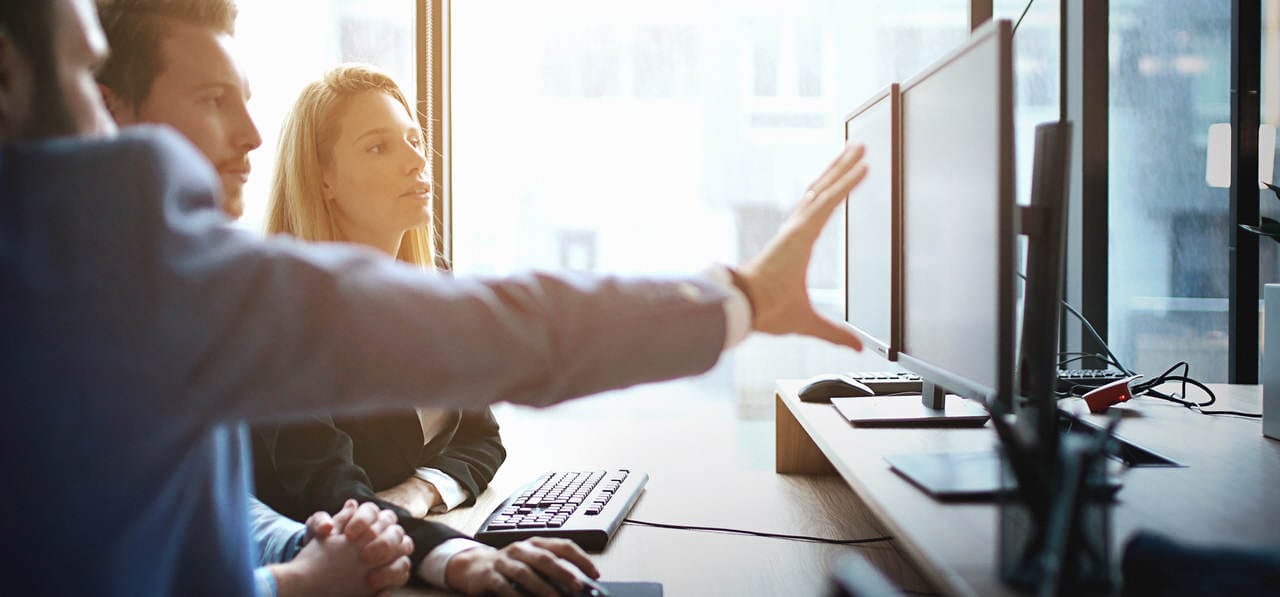 What advice would you give to candidates when applying for a role at SEFE Marketing & Trading?
So, I'd say the first thing to do is find out everything you can about the company, because the more you know, the better you can present yourself. I think that's the most important thing, and will definitely set you up to come in for an interview with confidence. I'd also say you should brush up on your skills, whatever job you're going for. It doesn't have to be IT, but make sure you're confident in what you know and what you can do.
After that, I think it's just a case of being confident, knowing the value you can bring and presenting yourself well. It's a fantastic place to work, and I wouldn't hesitate to apply.
Click here for the latest news and features from SEFE Marketing & Trading or visit our homepage to find out about our latest career opportunities.
The views, opinions and positions expressed within this article are those of our third-party content providers alone and do not represent those of SEFE Marketing & Trading. The accuracy, completeness and validity of any statements made within this article are not guaranteed. SEFE Marketing & Trading accepts no liability for any errors, omissions or representations.