Securing Energy for Europe – it's a simple statement, with a bold ambition. At SEFE, this is our name, but also what drives us.
To accomplish this, we're taking immediate action to secure gas supplies – but also looking forward, to explore our role in the European energy transformation and how we can contribute to a stable and sustainable future.
To deliver on our ambitions, SEFE is reinventing itself and making a fresh start.
We're proud to be uniting our expertise across SEFE Energy, SEFE GmbH, SEFE Marketing & Trading, WINGAS and astora as one SEFE: Business & Brand.
As one fully-integrated SEFE, we will serve our customers with an end-to-end energy value chain – from sourcing and trading to transport, storage and sales.
Together, we're a reliable, stand-alone energy company that ensures the security of gas supply and drives the green transformation in Europe, now and for the future.
ONE SEFE – Our brand story
The global energy market is facing big challenges: ensuring security of supply and transitioning to green energy.
To solve them in a collective effort, we are uniting all our energy at SEFE.
As one integrated SEFE business spanning activities along the energy value chain, from sourcing and trading to transport, storage, and sales.
Together we can…
Support our customers and partners even better in achieving their goals.

Ensure the availability of natural gas and LNG.

Transport gas through pipelines and storage facilities.

Drive Europe's green energy transformation through investing in more sustainable sources of energy.

And innovate together to secure energy supply for the future.
We're more than just an energy company. We're a united force to create a better, more sustainable tomorrow.
Securing energy for Europe and driving the green energy transformation.
SEFE – A united business & brand

Powered by the brightest minds and strongest operators in the European energy space, we're now one fully integrated SEFE team.

We're ready and excited to tackle today's energy challenges, to become the most reliable, innovative and sustainable energy solutions on the market.
From sourcing and trading to transport, storage and sales – whatever your energy needs, SEFE is here to support.
As one integrated organisation, customers and clients will benefit from:
A holistic offering: a full range of energy services to help our clients and customers meet their energy goals.
Confidence in your energy supply: with SEFE you can work consistently and efficiently with a single supplier and team for all your energy needs.
Future-proofing energy needs: SEFE is driving the green energy transformation to ensure reliable and sustainable sources of energy for the future.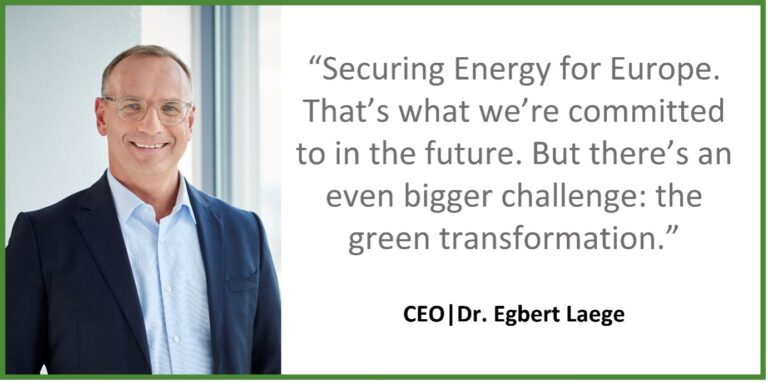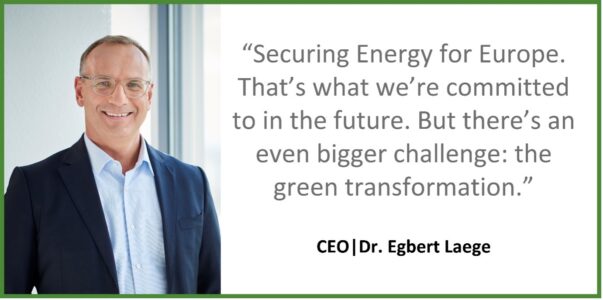 What we do at SEFE
SEFE Securing Energy for Europe is active in various steps along the value chain.
Headquartered in Berlin, the state-owned company serves customers in all markets and industries, including industrial, commercial, public sector and medium to small businesses.
As a midstream player, SEFE focuses on sourcing, trading, transport, storage and Sales, and on commodities such as Gas & LNG, Electricity, Hydrogen and other green energies.
SEFE plays a pivotal role in ensuring security of supply in Europe and driving the green energy transformation.
Learn more about our activities here: