Nicolas Duhamel, Managing Director of SEFE Energy in France, was recently interviewed in the "Le Monde des Grandes Ecoles et Universités" – a magazine for students – where he shared his insights on the current focuses for the energy industry, the opportunities available to graduates, and his career advice for them. Below, you'll find the full interview, written by Aurélie Nicolas and translated from the original French.
Join the French subsidiary with a start-up spirit and work in one of Europe's leading Business-to-Business energy suppliers – this is what Nicolas Duhamel proposes to young graduates.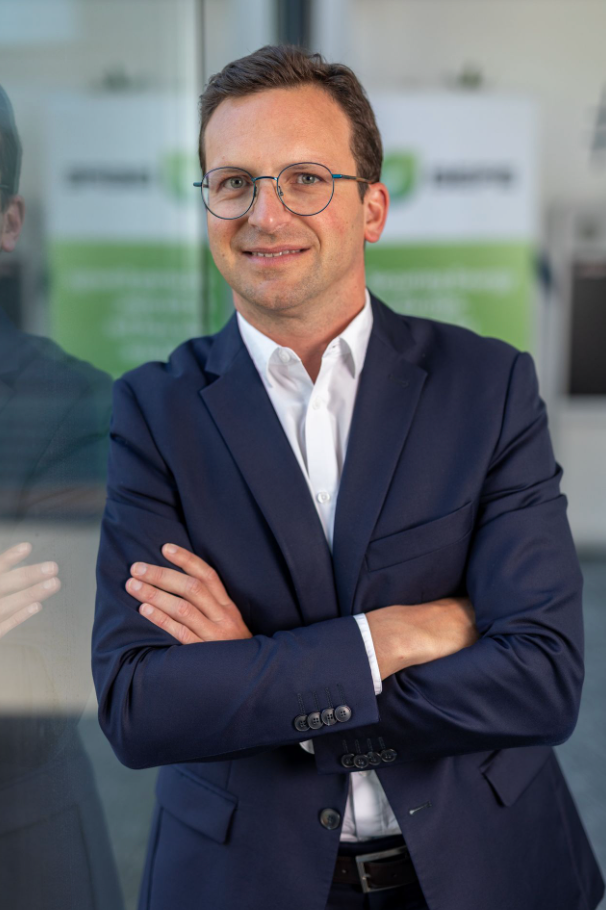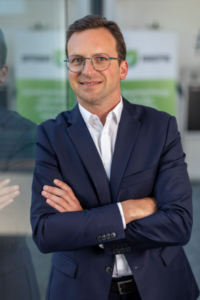 SEFE Energy is a part of Securing Energy for Europe GmbH (SEFE), an integrated energy company that is active in various steps along the value chain: Sourcing, Trading, Transport, Storage and Sales.
"SEFE is focused on driving the energy transition in Europe, as well as playing a pivotal role in providing energy supply stability for Germany and Europe", explains Nicolas.
"Energy has become a focal business challenge in recent years. As a result, we have refocused the support we offer to our customers to secure their natural gas supply, all the way along the chain from sourcing to distribution."
It's worth noting that most of SEFE's 15,000 customers in France are businesses (including retailers, craftsmen, supermarket networks, and manufacturers) that also need to deliver on their commitments to their own customers.
"We work to support our customers in terms of providing creative solutions to energy challenges, competitiveness and energy efficiency; we're by their side both now and as sources of energy diversity and development in the future."
History and Innovation 
Looking to the future, energy is at the heart of many upcoming challenges: technological, economic and ecological.
"It is a very dynamic sector, with a long and storied history – you could see it as similar to construction or agriculture in that regard – but it's also undergoing a full transformation with the arrival of digital technology. This interesting mix gives us the opportunity to reflect on the past and look to the future, especially since the sector is growing and has the means to finance its development", says Nicolas.
"Young graduates can work in the energy sector in two ways: by joining start-ups to invent something entirely new or by helping to transform existing players in the market, in direct contact with customers. The two approaches are complementary, but young people have a choice to make."
 A start-up atmosphere
And, understandably, Nicolas would encourage them to opt for joining SEFE Energy, whose French entity employs 50 dedicated professionals and generated a turnover of €526 million in 2022.
"There is a start-up atmosphere in our office which is very appealing: the management team is amiable, the atmosphere is dynamic, and we cultivate feedback from all colleagues regardless of level, which allows everyone to participate and give their opinion, in a transparent process of continuous improvement."
The important skills Nicolas and the team are looking for? Humility, kindness, teamwork, autonomy and responsibility.
"We are counting on the younger generation to bring a new perspective to the company, but also to learn from their experiences. At SEFE, we have a strong sense of commitment and employees support each other. Our credo is: "Individual expertise, all working together".
In alignment with its mission, SEFE also focuses on corporate social responsibility (CSR). For example, as part of its CSR programme, the business has set up joint working groups looking at the reduction of the day-to-day carbon footprint of the business and offers everyone two days of volunteering.
My advice to young graduates
"Once you've chosen your sector, make sure you're part of a dynamic team that will allow you to accumulate tangible experience. For a recruiter, the important thing is not the title or the position you have held, but your concrete achievements. Likewise on your CV, even as a young graduate, try to find ways to highlight your achievements, whether sporting or cultural or any other field. Finally, don't neglect digital experience because you will definitely need it!"
My ESTP school
"I chose this school because I wanted to build something concrete and tangible. I was able to go and study for a year in Glasgow and I met lifelong friends there. Subsequently, my employer enrolled me in a general management course at INSEAD: adding theory to 10 years of experience in the field is an opportunity that I recommend. Several years later, I took the Crisis Management and HR Management modules at HEC. I hope to continue this back and forth between theory and practice until the end of my career!" 
Working at SEFE Energy
"We are actively recruiting IT and STEM (technical scientists, engineers and mathematicians) profiles for today and tomorrow in order to enrich our salesforce, sales and digital/data teams."
Photo credit: Alexandre Alloul
The original French version of this interview can be found here.
Contact:
https://www.sefe-mt.com/careers
To find out more about careers at SEFE Marketing & Trading please visit our homepage.
The views, opinions and positions expressed within this article are those of our third-party content providers alone and do not represent those of SEFE Marketing & Trading. The accuracy, completeness and validity of any statements made within this article are not guaranteed. SEFE Marketing & Trading accepts no liability for any errors, omissions or representations.