Whether you're considering a switch of career or are at the start of your customer service journey, this comprehensive guide will be your roadmap. From understanding the nuances of the role to mastering the skills essential for success, let's navigate through the intricate landscape of customer service jobs.
What do customer service roles involve?
Customer service roles are dynamic and diverse, encompassing an ever-changing range of responsibilities to ensure customer satisfaction. When boiled down to its fundamental elements, a customer service professional acts as a bridge between the customer and the company. This involves addressing inquiries, resolving issues, and most importantly, ensuring a positive customer experience throughout.
The responsibilities of a customer service team member
A customer service role can cover several different responsibilities, from dealing with queries and complaints to administrative tasks. Here we will take a look at some of the main duties that would be required from a customer service team member.
Handle customer complaints
A customer service team member who can confidently and concisely handle customer complaints is worth their weight in gold. This is likely to be the most important aspect of the job, but frequently the most challenging.
Provide information about services/products
In Customer Service roles, knowledge really is power. The power comes in being able to impart your knowledge onto customers who need it. A deep understanding of products and services is essential to be able to convey ideas to a customer or potential customer in need.
Processing reimbursements
In the unfortunate event that you need to reimburse a customer for some reason, you must be prepared to accept this and know not only how to process this, but how to resolve the customer's complaint effectively.
Collecting customer feedback/reviews
In order to learn and grow within customer service roles, feedback from customers is absolutely vital. Collecting feedback via follow-up emails and implementing any improvements will lead to a better experience for future customers.
Customer Service Team Management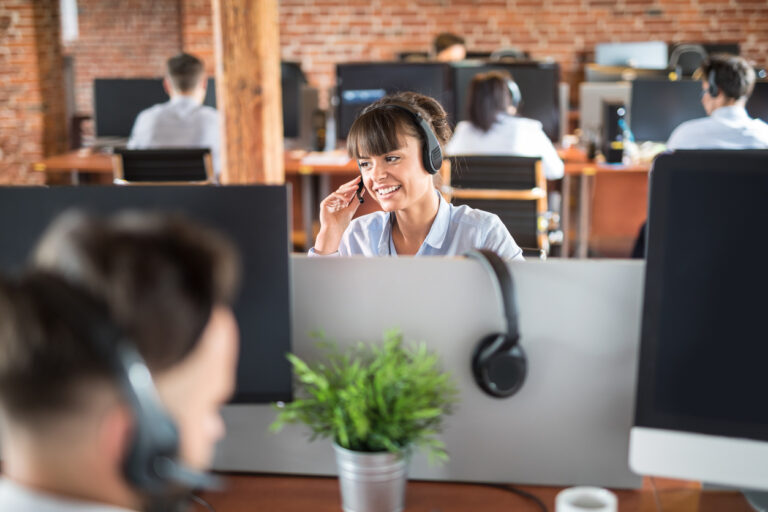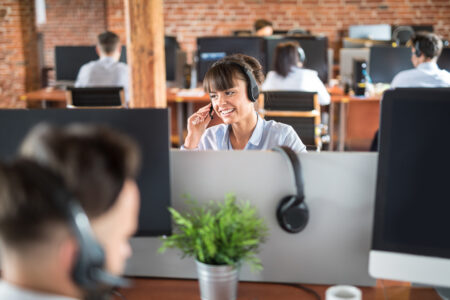 Managing a customer service team adds an additional layer of responsibility. Team leaders must not only excel in the aforementioned skills but also be adept at a wider range of jobs, including:
Team Coordination: To ensure smooth collaboration among team members, the team must be certain of their job roles and responsibilities. Select responsibilities based on strengths and weaknesses within your team.
Performance Monitoring and Improvement: Being aware of team performance, assessing strengths and weaknesses and implementing improvement strategies are pivotal parts of maintaining not only great team morale but also ensuring customer satisfaction for the foreseeable.
Training and Development: As products and services evolve, so must the team's training. By providing ongoing training to keep the team updated on product knowledge, communication skills, and problem-solving techniques you can ensure that
Conflict Resolution: As with any management role, addressing internal conflicts and fostering a positive team environment is an incredibly important aspect.
Skills and Qualities Needed for Customer Service
To be a successful customer service team member, it helps to have a number of personable skills that allow you to provide a positive experience for the business' customers. Here are some of the most effective skills and qualities for this type of role.
Effective Communication Skills: The ability to convey information clearly and empathetically.
Problem-Solving Skills: A knack for analysing situations and providing viable solutions.
Patience and Empathy: Essential for handling challenging customer interactions.
Product Knowledge: A thorough understanding of the company's offerings ensures that you can offer the best solutions based on the problem.
Time Management: A customer service role is an act of spinning plates. The more effectively you can manage your time, the better outcomes for customers.
Adaptability: Not every customer is the same, and so you must be able to adapt to their specific needs. Having a wide range of hats to put on can help to satisfy a wide range of customer needs.
Attention to Detail: Noticing the subtleties that make a difference in customer interactions. This could mean noticing a person's tone of voice or expression of stress.
Conflict Resolution Skills: Deftly handling and resolving customer conflicts. This could encompass diffusing hostile situations.
Tech Savvy: Comfortable using various customer service platforms and tools. Make yourself, and your team, familiar with the tools unique to your business.
Embarking on a customer service career path is not just about answering queries; it's about building relationships and ensuring customer satisfaction. Armed with this guide, you're ready to navigate the exciting and rewarding world of customer service jobs. Remember, every interaction is an opportunity to make a positive impact on your business and to the person on the other end of the line.
To find out more about careers at SEFE Marketing & Trading please visit our homepage.
The views, opinions and positions expressed within this article are those of our third-party content providers alone and do not represent those of SEFE Marketing & Trading. The accuracy, completeness and validity of any statements made within this article are not guaranteed. SEFE Marketing & Trading accepts no liability for any errors, omissions or representations.