If you're a creative person who's adept at writing and who loves the idea of bringing people together, then communications manager might just be the job of your dreams.
As the name suggests, this highly creative role is all about finding the perfect way to communicate your message, whether that's to your company's customers or the staff you work with.
And while it might seem like a tricky area to get involved in, there are plenty of interesting pathways to the role. Sound like something you'd like to make a move into? Read on to find out more about this modern, exciting and highly in-demand position.
Quick navigation
– What does a communications manager do?
– The skills required for corporate communications
– What does a communications manager job description look like?
– What does a communications manager salary look like?
– What does a communications manager's education look like?
– Communications manager interview questions you could be asked
– How do I succeed at an interview for a communications manager role?
– Communications career paths and opportunities
What does a communications manager do?
Communication lets a brand set itself apart from its competitors. The message that you put out there truly matters, especially in the digital-forward age of the present. Gone are the days when a simple advert was enough to communicate a company's message. Now customers want – and expect – more from a company's messaging, particularly the places they can consume it.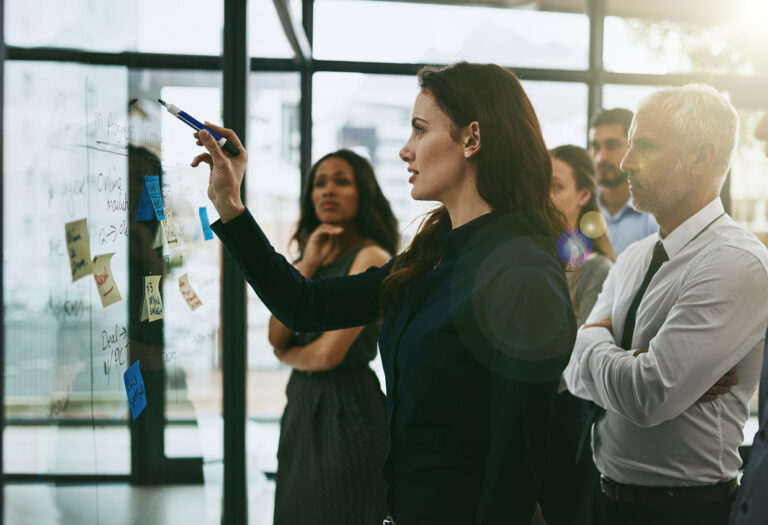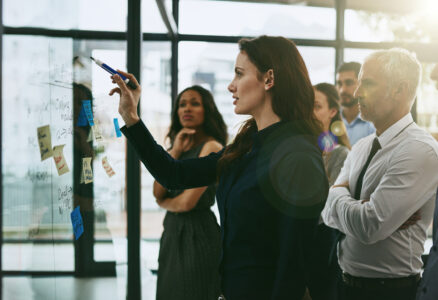 According to Digital Marketing Magazine, 3 in 4 customers will check a company's social media account before making a purchase. The importance of communication is clear here: strong messaging – wherever it sits within a company – can have a huge effect on the customer journey.
A communication manager's role, therefore, is to promote a company's mission, products or services by ensuring all messaging, from a community email to a tweet, aligns with the values of the business.
At the heart of the role is learning and understanding the message that you'll need to communicate. Fully grasping the company values and ethos in order to have the right tone for all communications is a vital part of the role.
Working closely with management and senior teams, a communication manager's responsibilities include identifying potential press opportunities and creating and developing content that can be distributed via the company's various channels, whether that's social media, websites, newsletters, or press releases. Communications managers may also liaise with press and external companies to conduct briefings and lead press conferences. Essentially, they'll act as both a cheerleader and spokesperson for the business as a whole.
As communications manager, your input will be felt across all levels of communication. You'll identify the needs and desires of your business and clients, using such data and insights to ensure the business' tone of voice properly captures its values and vision in a way that its customers can fully respond to.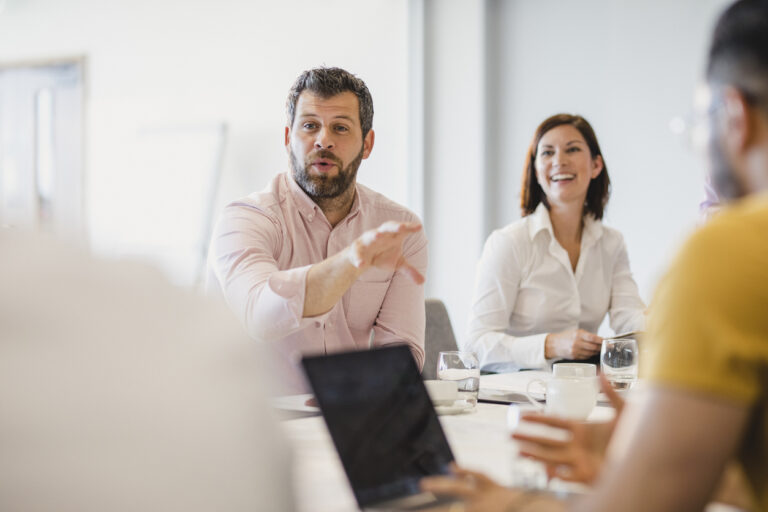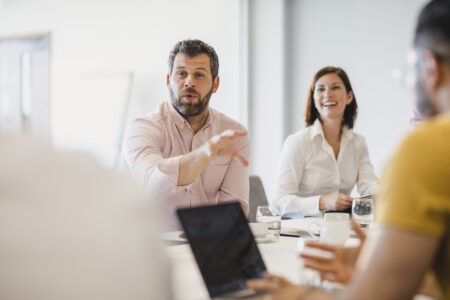 The skills required for corporate communications
The role is highly sociable and creative, so strong communication and people skills are a must. You'll liaise with various arms of the business, from freelance writers and designers, all the way up to the CEO and shareholders.
Communications managers also have to interact with consumers and the press to ensure their business' messaging is on-brand and works to capture the widest possible audience. Ultimately, you'll engage with big-picture thinking to improve your company's top line. It's these activities which underpin the role's blend of business and creativity.
Self-motivation is an important attribute too. You'll need to be the sort of person who's always thinking one step ahead. A strong vision is essential, and in an age where sectors move fast, your desire to constantly grow and evolve should be on show too.
As well as being a strong creative writer, your analytical skills will also be tested. You'll be head of the communications team, so it's your responsibility to assess how well your communications are performing and share this information with the senior team and stakeholders.
You'll also need to have your finger on the pulse and be able to spot new trends before they make it big. Fresh ideas and inventive methods of promoting the business are key to capturing the attention of your audience. Because of this, the role is time-sensitive. You'll be working in a fast-paced environment; the proper time management skills are needed so you can send out messaging at optimal times. A lot of opportunities present themselves in the role, and it's up to you to decide when to capitalise on them.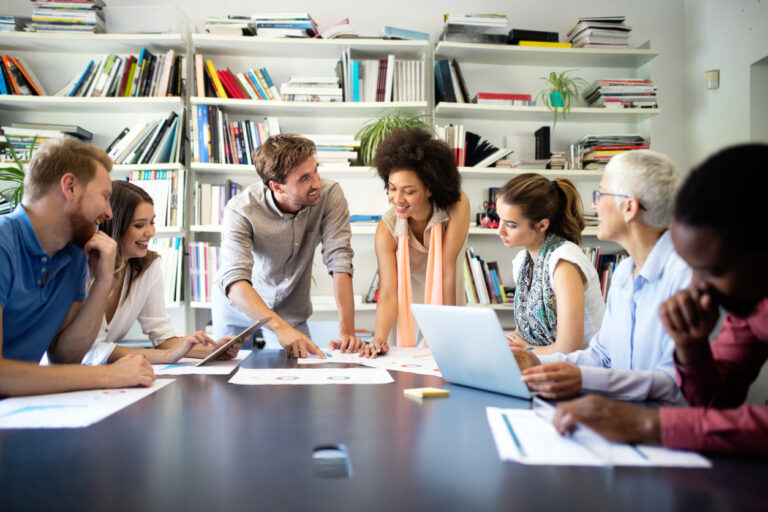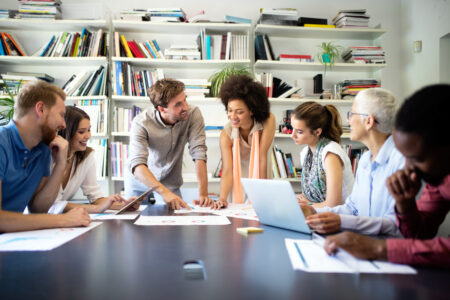 What does a communications manager job description look like?
The job description of a communications manager is bound to vary from role to role and business to business, but the broad strokes of a communication manager's responsibilities and qualifications are going to look somewhat like the below:
What you will be doing
– Developing effective communication strategies that build customer loyalty programs, brand awareness, and customer satisfaction
– Liaising with executive staff and shareholders to ensure the message of all content is consistent
– Managing the design, content, and production of new marketing materials
– Analysing and reporting back on the success of campaigns
– Preparing detailed media activity reports
– Creating press releases and related marketing materials
– Working with various marketing teams to generate new ideas and strategies
– Supervising projects to guarantee all content is publication-ready
– Responding to communication-related issues in a timely manner
What qualifications will you require?
– Bachelor's degree in journalism, public relations, economics or another relevant field
– Strong copywriting skills
– 5 years+ of experience working in a similar role
– Strong presentation and communication skills
– Knowledge and understanding of communications practices, tools and techniques in social media
– Proactive approach to the role
– Self-motivation and the ability to meet critical deadlines
– Project management skills
– Ability to delegate tasks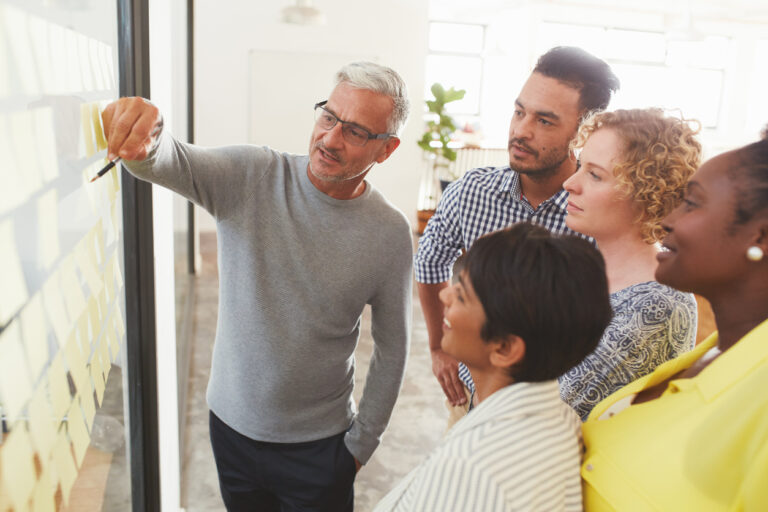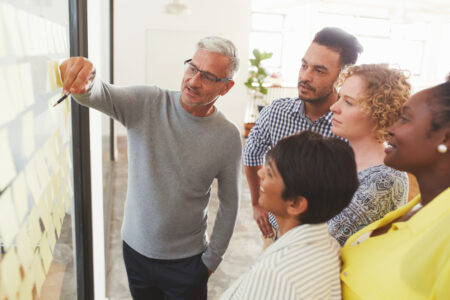 What does a communications manager salary look like?
So how do the above responsibilities translate into remuneration for a communications manager? According to job site reed.co.uk, the average communications manager salary in the UK comes in at £48,861, with the higher end of the salary range averaging £58,656 and the lower end averaging £43,533.
Of course, the amount a communications manager makes will depend on both the role and where you're based.
What does a communications manager's education look like?
Because of the importance of the role, you'll need a degree in a related field, along with five years of experience in the industry.
Lacking the experience? That shouldn't be a problem. Communications is a position that people grow into, so if you're straight out of university, and have a degree where your writing, research and analytical skills were tested, then consider an internship in marketing or PR departments. Additionally, anyone with experience in digital marketing, PR or copywriting would also be able to make a smooth transition into the sector.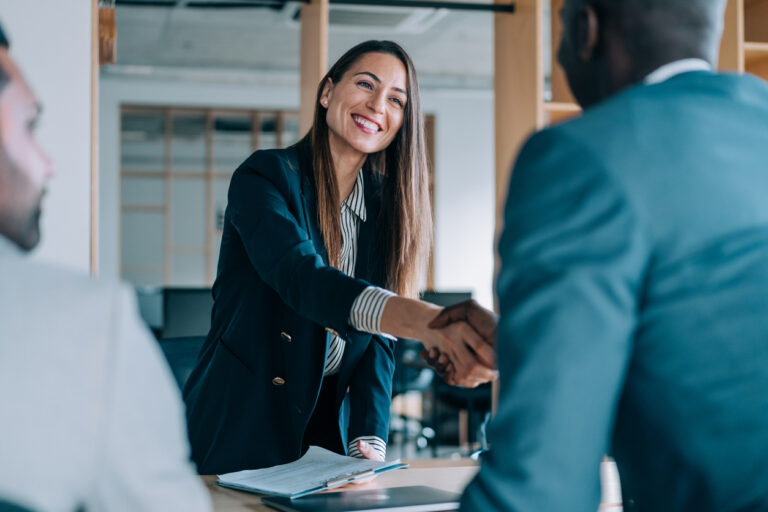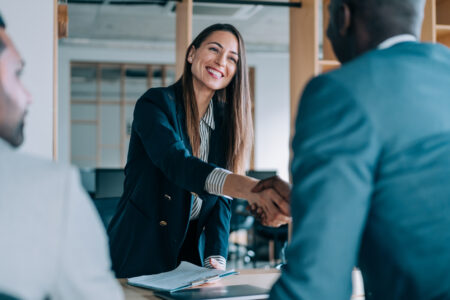 Communications manager interview questions you could be asked
If you're sold on the idea of the role of communications manager and have already started applying for positions, then it might help you to have an idea of the sorts of questions you'll be asked at an interview. Here's what you might be expected to answer when interviewing for a communications manager role:
– Why are you interested in the role of communications manager?
– What do you think of our website and social channels? What improvements would you suggest?
– How do you think social media can promote the company's brand image?
– What factors do you consider important when evaluating a communications strategy for a new product?
– Were you ever in a situation when a brand campaign didn't perform as well as you hoped? What measures did you take to improve the results?
– What made you want to apply to this company in particular?
– What would make you a good fit for this role?
– How would you inform the entire workforce of a major event in the company at very short notice?
– Which tools and software do you prefer to use for employee communications?
– Do you have any questions for us?
How do I succeed at an interview for a communications manager role?
Research, research, research! Aim to find out as much as you possibly can about the company and its ethos so you can illustrate your knowledge of the business. Don't go in blind, prepare potential interview answers and think of times throughout your career where you've excelled in similar roles or you've effectively dealt with problems.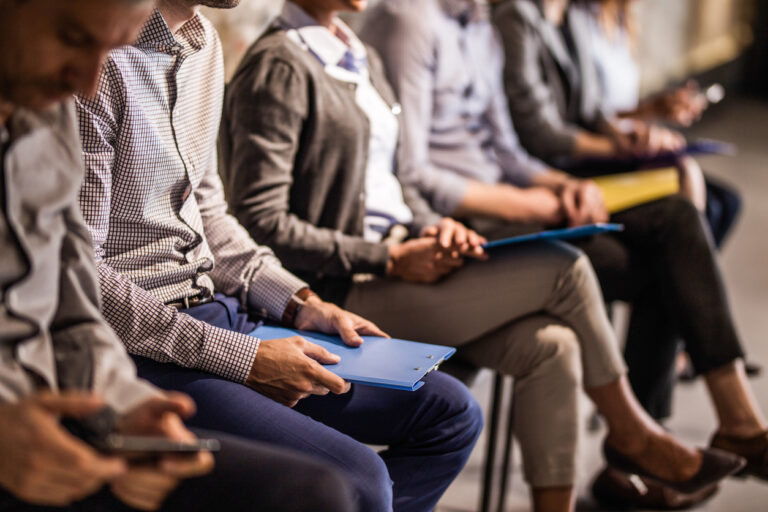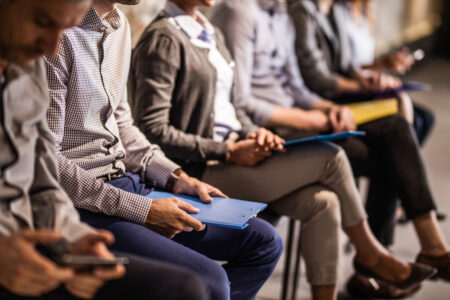 It's also important to be aware of various fields, concepts and practices that are relevant to your field. Refresh your memory of software and tools you've used in the past and make a note of which you found the most useful. Preparation is key.
Communications career paths and opportunities
The career path of someone working in communications isn't quite as set in stone as it is with other sectors. For starters, there's a lot of competition within the industry, and very little in the way of structured career paths. As a result, the number of graduate schemes has dwindled in recent years, and more freelance contracts have taken their place instead.
It's an area where long hours, self-initiated projects and a list of useful contacts built up over the years will pay off. For existing communications managers, the next step up is a move into the role of communications director. In a director's role, you'll be responsible for more high-level leadership, overseeing both external and internal messaging, and managing staff who are part of the communications team.
Generally, the director won't be responsible for drafting content, but they will be required to review it so that both written and verbal communication aligns with the company's overall messaging vision and outreach strategy.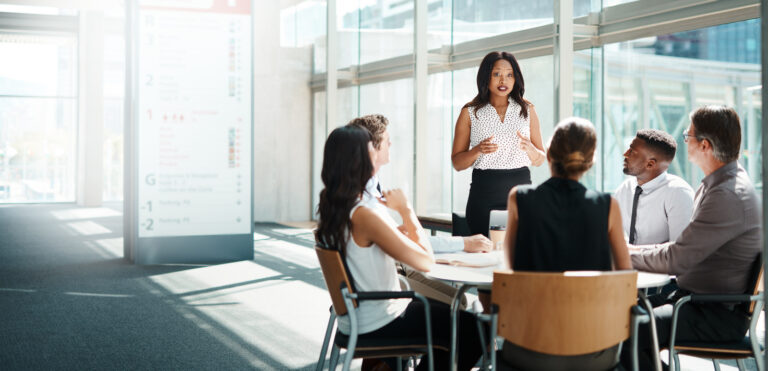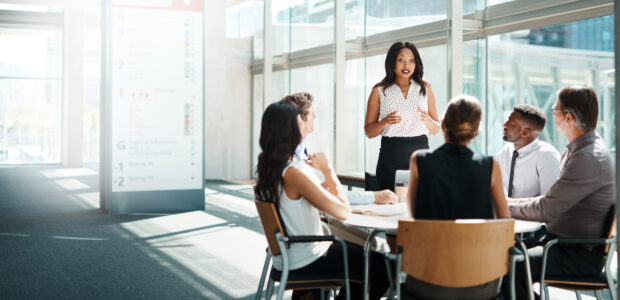 So, how can you transition into the role of a communications director? Of course, real-world experience as a communications manager is a must. After a number of years in this role, your skills will certainly be well-honed enough, but you can strengthen your chances through a graduate degree.
Courses that deal with global and intercultural communication, organisational leadership and crisis management can give candidates an edge, teaching them to deal with fast-paced, time-sensitive issues, allowing them to communicate complex ideas clearly and succinctly and create messages that solve problems and, crucially, bring people together.
Click here for the latest news and features from SEFE Marketing & Trading or visit our careers section to find out about our latest career opportunities.
The views, opinions and positions expressed within this article are those of our third-party content providers alone and do not represent those of SEFE Marketing & Trading. The accuracy, completeness and validity of any statements made within this article are not guaranteed. SEFE Marketing & Trading accepts no liability for any errors, omissions or representations.