Your online public profile matters more now than it ever has. The recruitment process is moving in favour of using social media as a tool to help employers find the perfect candidates while simultaneously allowing individuals to showcase the best version of themselves to the right people.
The job hunt can be a challenge for individuals already deep into the job search, those just getting started, and everyone in between. Throwing a new way to use social media into the mix can be daunting for some, but it can have huge advantages for those using it to its full potential.
Below, we'll offer our advice on how to take advantage of your professional networks to help navigate your online and offline job hunting.
Social media job search tips
 Where do you start with your job search on social media? We've collated some of our top tips below.
Focus on a few social media platforms
Maintaining your profiles and keeping them up to date with information, photos, and achievements is an important task. However, trying to keep up with too many profiles across different platforms can be almost impossible and could lead to them missing key information.
Stick to the main players in social media, where candidates are likely to make connections and discover jobs, such as LinkedIn and Twitter.
Find out what's happening in your industry/field/area of interest
Use these platforms to stay abreast of updates, changes, and conversations in the areas you're interested in. Not only will this keep you well informed, but it can also give you great material for interviews.
For example, discussing a new social media marketing campaign would be a great way to show an interviewer looking for a marketing manager that you can stay up to date with the latest trends and implement this vital skill into the role.
You should also be an active voice in these online discussions since this can boost your reputation with those already in these areas.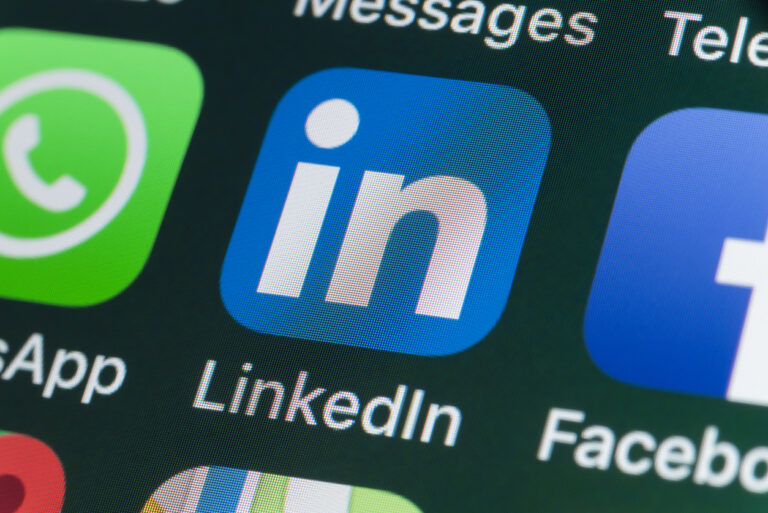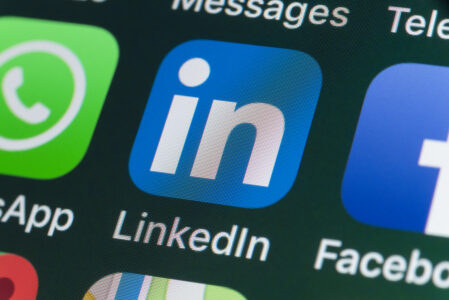 Use good grammar, spelling, and punctuation
Although how you write on social media isn't typically given a second thought, the importance of good grammar, spelling, and punctuation remains. Whether you're writing a post or a comment, you should demonstrate sound written abilities.
Even if you're not always too confident, this gives you a great opportunity to practice while also learning the specific language and tone used in your industry of interest.
On LinkedIn, you should also include a short, clear bio explaining who you are alongside a recent headshot. This should be at least semi-professional, but any recognisable photo of you will do the trick if you don't have somebody to take one for you.
Show off your personality
While professionalism remains vital on social media, you should also be showing your personal branding.
What do we mean by this?
Showing that you represent the company's values in your everyday life helps to show that you will fit into the new company well. And by showing off some of your personality online, you'll show potential employers that you possess the skills they're looking for, and that you would be a great addition to the workplace.
How to use job alerts 
A job alert will notify you when new job openings related to your interests become available. These can be delivered as often as you like via email or notifications on the site and will contain a list of relevant job roles based on your search criteria.
To get the most value out of your job alerts, you can customise them. For example, daily alerts can be sent if you're actively searching for a new job, or monthly alerts might work better if you're simply exploring your options.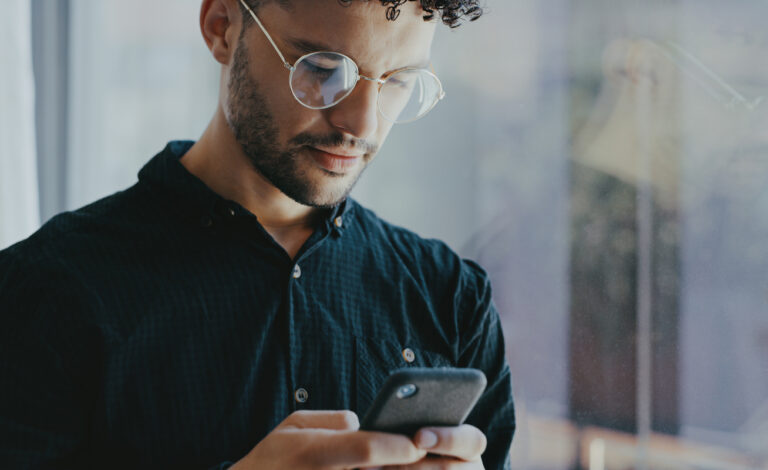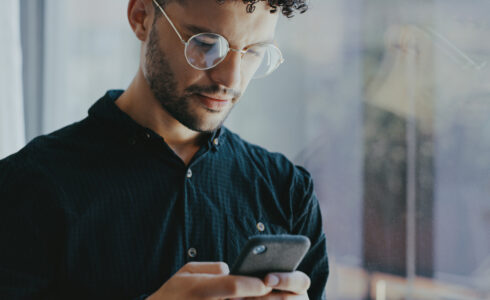 Alerts can also be specified based on the job category, location, salary, experience, and position type. Most platforms will allow you to set up multiple alerts, which is perfect if you're not sure what you're looking for or the role can come under different titles.
Job alerts help candidates stay up to date with the latest available roles, which means that you should be able to apply sooner and have longer to perfect the application. They also save time for candidates since it won't be necessary to manually search each time you sit down to do some job hunting.
How do recruiters use social media?
Gone are the days of traditional recruitment for most companies – instead, they increasingly favour social media.
This is because it allows them to spread information about openings to a wider audience and attract both active and passive candidates. Online job boards and advertisements are usually only viewed by active candidates seeking information.
So, if you're looking for a new job, connecting with recruiters on LinkedIn can be an effective way to hear about new roles and opportunities.
The importance of networking during a job search
Networking is always important for your career, but it can often be an overlooked asset.
We've all heard the saying it's not what you know, it's who you know, and in many cases, this is true.
The connections you make might not ultimately land you a new job, but they can offer you new entry points and even let you in on internal hiring processes at other companies of interest.
Being involved in the industry and keeping up with others in that space could lead to recommendations, endorsements, and even future learning opportunities.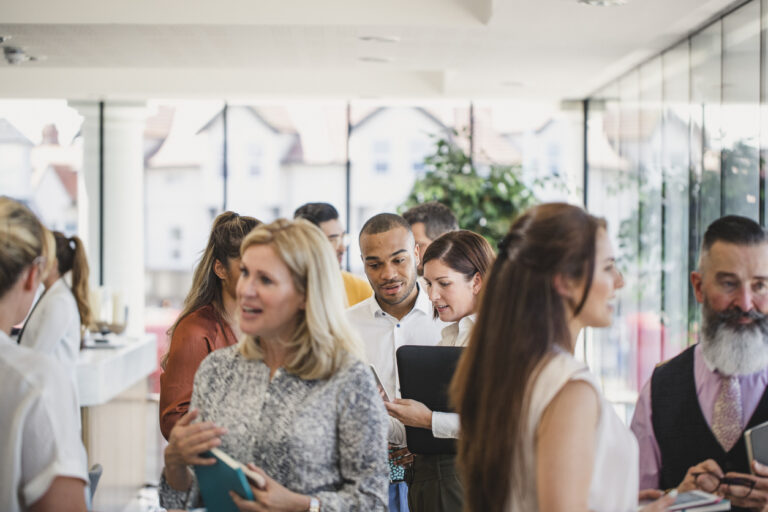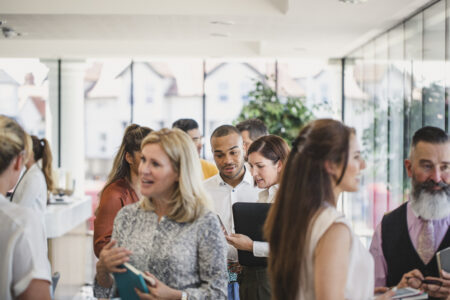 Who should you be connecting with on social media?
Connect with people you already know, such as current or former colleagues, people you'd like to know, and people you think you should know in the industry you're interested in. Any connection that you feel is worthwhile could help you with your current or future job searching.
Of course, when requesting to connect with people you haven't previously met, it's worth adding a note about why you want to connect with them. People are naturally reluctant to accept requests from those they don't recognise, so an introductory message can reduce the likelihood of them rejecting your request – or simply ignoring you.
Job search networking strategies
Your networking strategy will depend on whether you're actively searching for a new job or merely exploring your options.
For those currently looking for a new job, an effective strategy is to send out messages to any connections that are hiring for positions of interest. Hiring managers should always be included in your network since these are the best people to give insight into listings.
However, networking should take place with people at different levels within a field or company you're interested in. Sharing posts, engaging with content, and going to events are all effective networking methods that will help you get noticed. As a bonus, good networking also shows off your people and communication skills. These are valuable in almost any industry.
For those individuals considering their career options, networking can help you gain more insight into what different roles will involve and the type of experience you might need. Making meaningful connections with people in these fields will prove to be useful if you eventually decide to actively join the job search.
To find out more about careers at SEFE Marketing & Trading please visit our homepage.
The views, opinions and positions expressed within this article are those of our third-party content providers alone and do not represent those of SEFE Marketing & Trading. The accuracy, completeness and validity of any statements made within this article are not guaranteed. SEFE Marketing & Trading accepts no liability for any errors, omissions or representations.