Whether you're a CV-writing novice or you've written yours out dozens of times before – creating one that's well-structured and well-written can be challenging. However, it needn't be the stressful process you might think it is.
Our easy-to-follow CV writing guide will help you seamlessly navigate the structure, what to include, and what information to omit.
Quick Navigation
A CV should provide a detailed written summary of your skills, experience, and achievements in reverse chronological order. These summaries should ideally be tailored to the role you want or are applying for.
Your CV can either be used in conjunction with a completed application or as a standalone method of applying for a role. Employers may differ in their requirements due to their recruitment processes, although a CV is often a universally accepted document.
Remember – your CV is often the first opportunity to impress a potential future employer, so you should make it count.
Need some quick and easy tips to follow when writing your CV? Here is our top advice:
– Do your research before starting writing: Learn everything you can about the role and the company.
– Use clear formatting: Text should be size 11 or larger, and you should use a clear font such as Times New Roman or Calibri. This means it's easy to digest and the hiring manager will be able to easily understand your work history.
– Keep it within two sides of A4: Maintain the attention of the recruiters by ensuring your CV isn't too long while providing sufficient information.
– Use bullet points and spacing: Don't be afraid of leaving white space in your CV and breaking up larger chunks of text with bullet points and section headings. These will make it much easier to digest.
– Proofread your CV: Whether you use an online checking tool or have somebody else read over it, checking over everything will prevent you from sending out a CV filled with spelling, punctuation, and grammatical mistakes.
– Save a backup copy: After all that hard work, losing your CV would be a great shame. Save a backup copy and convert it to PDF format for quick emailing.
Knowing what should and shouldn't be included in your CV can help you understand how to structure it. Find out below the recommended elements to incorporate alongside a rough order.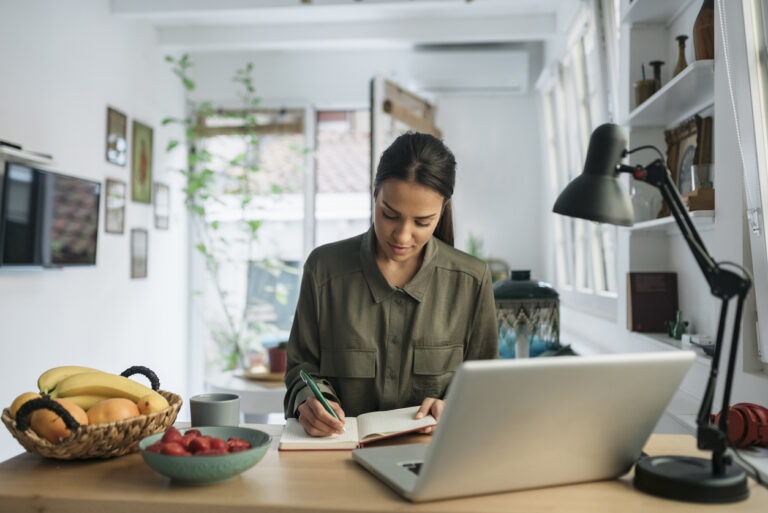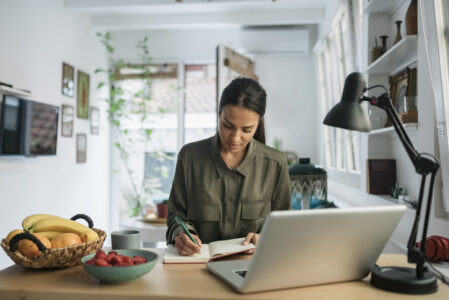 Introduction/personal profile
Refer back to the job advert for the role you're applying for when mapping out your introduction. The main features you want to concentrate on are the job description, person specification, and company details.
You can then begin thinking about how your skills and experience match the desires of the potential employer. Whether this means including your qualifications, experience, or completed training courses – now is the best time to show those off.
Not only should taking this approach help you tailor your CV to the company and job description, but it'll also get across those key details early on in your CV. Remember – the aim is to persuade them to read on after your introduction if you want to be considered for the role.
Contact information
Your name should be included at the very top of the page in larger font sizes than the rest of your content or sub-headings.
Your other contact information – including an email address, phone number, and any professional social media – should be highly visible and easy to locate on the page.
If an employer wants to contact you for an interview, they'll need this information to be readily available for them without too much effort on their behalf. Therefore, it's worth investing a decent amount of time into working out the best placement and font size for this information since it's vital for the hiring process.
Education history
Candidates with less work experience or those that are early in their careers may choose to include this section after the personal profile. Meanwhile, those further on with more jobs under their belt might want to add this after their work history and skills sections.
Starting with the most recent – you'll need to include the following for each:
– Name of the school/college/university
– Dates attended
– Qualification name(s)
You might also want to add in any relevant training if you feel like your education section lacks variety or was completed too long ago to be useful.
Work history
Whether you've been a volunteer, held a paid job for years, or secured a placement year at university – your most recent work history should be listed on your CV.
Each one should include:
– Employer details (company name, location)
– Dates you worked there
– Position held
– A summary of your role and duties (usually around 2-3 lines)
It can also be equally as important to include any gaps in your work history and provide a short explanation of the skills you were gaining during any unemployment periods.
Skills
Skills are a great way to get your capabilities across, whether you have an abundance of experience or none.
Ensure you include active words highlighting your strengths as best as possible. Some examples include:
– Managed
– Coordinated
– Created
– Implemented
You should ensure that you're being specific with any experience or skills you mention. Vagueness will often lead to questions about the specifics during interview situations. Or worse, it could mean that you aren't chosen for an interview because you haven't explicitly explained a key skill.
An example of this for somebody with experience in retail would be to give a specific percentage of how you boosted sales during a sale instead of simply stating that you boosted sales.
Interests and achievements
For candidates with lots of work and education history, a hobbies and interests section may not be needed. However, for recent graduates or those with less experience, this section can provide an opportunity to focus on achievements or experiences outside of the typical work environment.
Focus on anything that demonstrates the relevant skills for the job. For example, someone that's heavily involved in team sports can mention the teamwork skills they've developed since this is a desirable skill for many employers.
While most employers aren't necessarily interested in the hobby itself, including a few alongside any skills gained will show off your willingness and make you appear more well-rounded as an individual.
References
Stating your references isn't usually necessary for your CV. Instead, a simple line at the bottom of the page mentioning that your references are available upon request should be sufficient.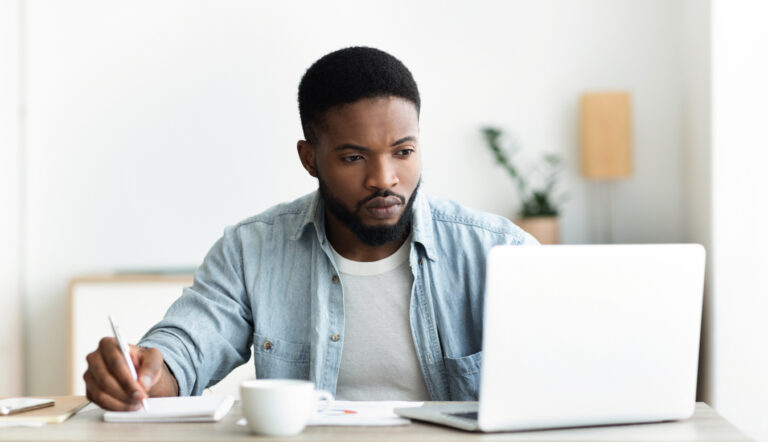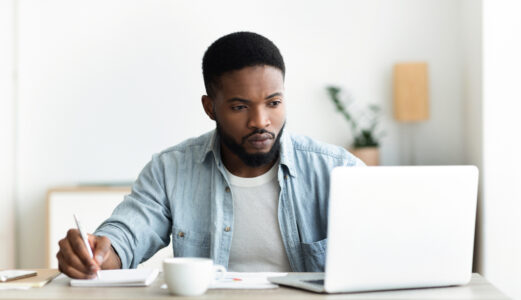 While there are snippets of personal information that should be included in a CV, there are also certain things that you shouldn't disclose.
These include:
– Age
– Ethnicity and religion
– Hobbies
– Sexual orientation
– Height or weight
– Politics
– Photos
– Health status
– Previous salaries
– Reasons for leaving previous roles
Any information that could be used to prejudice you should be avoided. Employers aren't entitled to any information of this nature, which could be a red flag if they do ask for any of it before an interview.
Most employers will not specify a required length for a CV, although there is a general unwritten rule that two sides of an A4 page is the standard. That doesn't necessarily mean that you should be aiming for this, but you can use it as a guide for how much information to include.
A CV will usually range in length from one side of A4 to three – it all depends on how much information you want to include. Those with more work history might want to add all their most relevant and recent jobs, while someone with less experience might want to concentrate a large portion of their CV on their skills.
Your layout choices can vary based on the role type you're applying for and what stage of your career you're currently in. But, before we delve into this, the main consideration that needs to be made is to ensure your CV is simple, well-structured, and easy to read.
Regardless of the role you're applying for – your CV is usually the first glimpse an employer will have at you, your skills, and your experience. If they can't clearly and quickly identify this information, your chance of getting the job becomes slim.
Academic-based
For example, a graduate might create a more academic-based CV to land a Postgraduate research role. These are generally longer than traditional CVs.
Traditional
Most people will use the traditional – or chronological – CV layout in which you simply list your work and education history, starting with the most recent.
Skills-based
Another popular layout choice is taking a skills-based approach, which could be more effective if you've worked in a highly skilled role at one company for an extended period. Instead of focusing on a lack of work history, you can instead list your job-related skills and personal qualities.
Creative
When applying for roles in creative fields such as digital arts, you can usually play around more with your CV.
The aim is to stand out, so include links to your online portfolio, show off your design skills in the layout, or add infographics. Anything that shows your personality and creative skills can usually be a help in these types of applications rather than a hindrance.
Ready to create your CV? Access your free and easy-to-use CV Template here.
To find out more about careers at SEFE Marketing & Trading please visit our homepage.
The views, opinions and positions expressed within this article are those of our third-party content providers alone and do not represent those of SEFE Marketing & Trading. The accuracy, completeness and validity of any statements made within this article are not guaranteed. SEFE Marketing & Trading accepts no liability for any errors, omissions or representations.